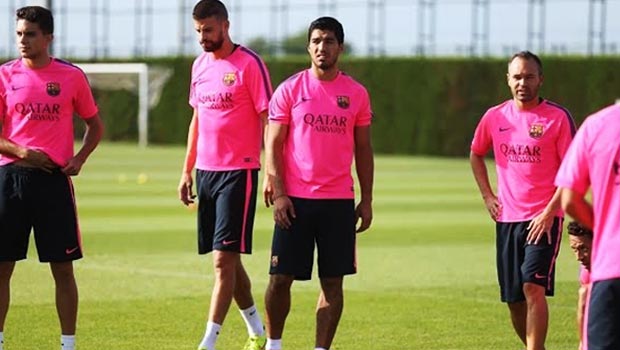 Barcelona striker Luis Suarez has said that he thought his 'dream move' would fail to materialise following his World Cup biting incident.
The Uruguayan was banned for four months by FIFA following an incident where he bit Giorgio Chiellini in his country's 1-0 victory over 2006 world champions Italy.
Barcelona bought Suarez forward from Liverpool this summer for a fee of around £75million, but Suarez admits that immediately after his bite on Chiellini he felt that he had "ruined his career" and would not get his dream switch to the Catalan club.
The former Liverpool man admits that he was in denial mode after the incident, but said that he felt better after he offered his apologies for his behaviour in the World Cup.
"I felt I had ruined my career," Suarez told Spanish TV station TV3. "Initially I pretended that I knew nothing."
The striker also admitted that during the World Cup in Brazil, he knew that his agent was negotiating a deal with Barcelona and he feels grateful towards the club that they kept their faith in his abilities.
He added that he believed that the Catalan giants would back out of the deal after the controversy in the World Cup.
He said:"By then contact was made by Barcelona and as Pere [Guardiola, my agent] told me that the deal was done.
"I was afraid that they would back off after the incident and I was aware that it could happen."
Suarez is widely to make his first competitive Barcelona appearance in El Clasico at the Bernabeu on Saturday.
Leave a comment