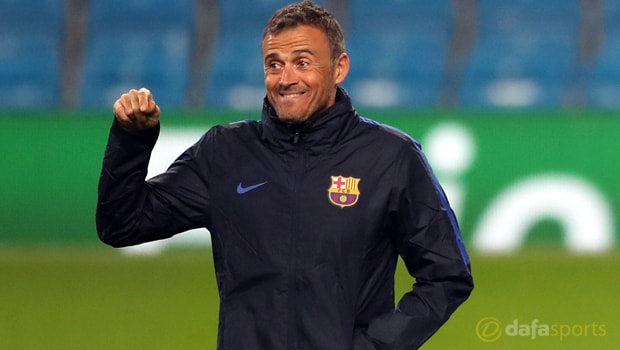 Barcelona manager Luis Enrique insists his side's hard-fought 2-1 win over Atletico Madrid has given everyone in his squad a morale boost.
The reigning La Liga champions traveled to the Vicente Calderon on Sunday and they grabbed the first goal of the game through Rafinha.
Atletico's Diego Godin responded just six minutes later as he equalised in the 80th minute but Barca star Lionel Messi rescued all three points for his side.
The Argentina international scored the winner in the 86th minute and Enrique was delighted with his team's display.
He told the club's official website: "It's a victory that really raises our morale. It was a hard-earned win.
In the first half their pressure and the field conditions made it tough, but in the second half their pressure didn't have the same effect and our confidence grew, giving us more chances.
"I'm happy for the win and for the team because it strengthens the players' morale.
You could see the good attitudes of the players all game long, they were all united, and in the end, we were rewarded, and deservedly so. You have to congratulate them."
Sunday's win lifts Barcelona to within one point of rivals Real Madrid who are 1.44 favourites to win the title. Sevilla are also in the mix in third and Enrique was happy to keep the pressure on.
He added: "I'm satisfied with a win against a direct opponent, but we have a long way to go.
It is important to climb away from Atletico and get closer to where we want to be. We are keeping the pressure on."
Leave a comment