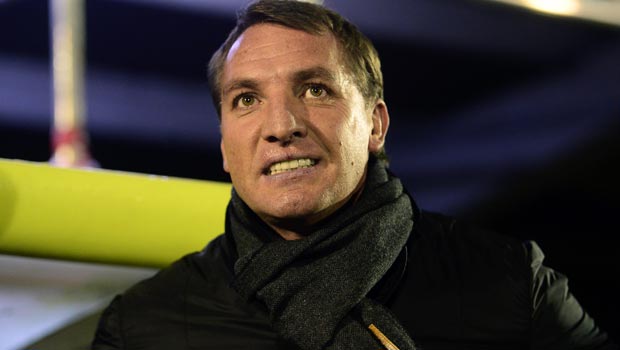 Liverpool boss Brendan Rodgers is keen to see the club's agenda turn back to footballing matters following the recent Steven Gerrard saga.
It has been well documented that the Reds skipper will be moving on to pastures new this summer, having agreed an 18-month deal with MLS outfit LA Galaxy.
Gerrard confirmed it was the lack of guarantees for regular game time at Anfield that saw him decide to end his 17-year career with his beloved Liverpool.
Much of the focus over recent days has been on how Rodgers will fill the void left by the former England captain next season and on whether it was in fact the right decision to let the 34-year-old midfielder leave on a free in the summer.
For now though, all the Reds boss is concerned about is getting the right results on the field, with Liverpool currently in eighth place in the Premier League table, with seven points between themselves and the top four.
Rodgers told reporters: "There is nothing any more to add. Everything has been said on that situation that needs to be said.
"Steven spoke very openly and honestly with his feelings on it. When you see all the interviews you will find it was dealt with.
"His concentration is now on football. Now we really have to concentrate on the football and the team and keep the momentum going."
Liverpool will be hoping to edge closer to those top-four places on Saturday when they face Sunderland at the Stadium of Light.
The Reds are 1.89 to win, 3.34 to draw and 4.14 to lose to the Black Cats.
Leave a comment