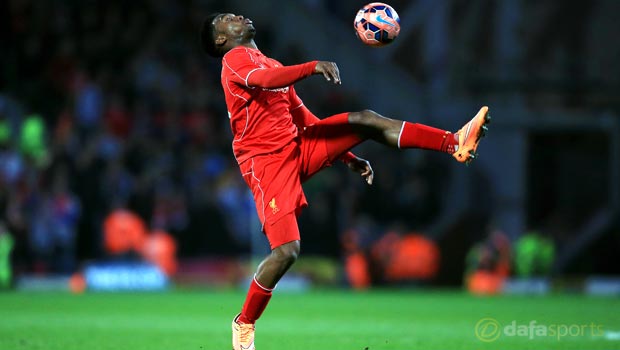 Liverpool boss Brendan Rodgers has warned fans not expect Daniel Sturridge to return to full fitness until the start of next season.
Sturridge, who managed 21 goals last term, has struggled with a succession of injuries throughout the campaign and has been limited to just seven Premier League starts.
The England international is expected to play some part when Newcastle visit on Monday but Rodgers doesn't think Sturridge will be able to find top form until next season after a frustrating injury-hit 2014-15 for the striker.
"When you're out for that length of time, it maybe takes you the same amount of time to get back again," Rodgers told reporters.
"The key for him was to get back and be fit, but he needs a good pre-season and hopefully he'll be fine for next season. Until that point, we have to maximise what we can get out of him."
Liverpool take on Aston Villa in an FA Cup semi-final next weekend, with the domestic cup competition their only chance to land silverware this season.
Rodgers has stressed he will not rest Sturridge when Newcastle visit on Monday night despite having an eye on the last-four clash at Wembley.Liverpool boss Brendan Rodgers cautious on Daniel Sturridge fitness
He added: "I won't spare anyone if I feel they can contribute and be effective for us.
"If it fits the work of the team, then I'll do that. If he's physically fit to perform, that's what's important to me.
"Then it's a case of how we think he can be best used, whether that's from the start or coming off the bench, until he is super-fit."
Liverpool are 1.40 to beat Newcastle and 2.75 to win the FA Cup outright.
Leave a comment