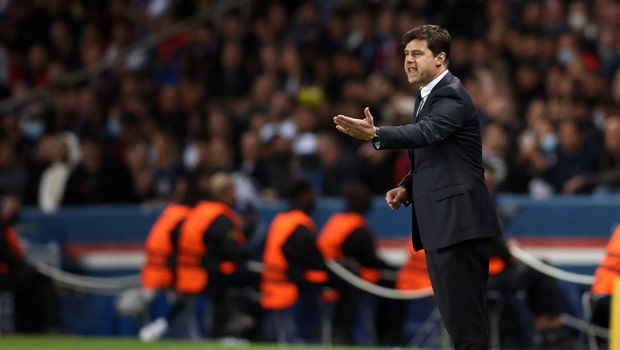 PSG coach Mauricio Pochettino has expressed frustration and disappointment over their 2-0 loss to Rennes in the Ligue 1 clash on Sunday.
This means Rennes finally ended PSG's 100 percent record in the league so far by handing them their first defeat of the season.
The Paris club's last defeat was in the preseason tie (Trophy of Champions) against Lille.
Rennes won the game through goals by Gaetan Laborde and Flavian Tait, on either side of the interval. Thus, the eight-game winning run in the league of PSG has been ended. This is also their first away defeat in the competition for eight months.
Speaking in the after-match, Pochettino took responsibility for the result, saying they couldn't overcome the psychological impact of conceding two goals on either side of half-time. Gaëtan Laborde scored in the last mi9nute of the first half while Flavien Tait added the second a minute after the second interval.
Admitting that they didn't start the game well, the former Spurs coach noted that his team played quality for 25 to 30 minutes, but it's a shame they failed to use such an opportunity.
After conceding thr two goals, Pochettino said the match would have become open even if his team had created opportunities. Still, they had to avoid conceding more as Rennes grew in confidence.
Speaking on Neymar's performance, he said just as when they defeated Manchester City, it's a collective question.
Pochettino, who said they ought to have maintained the quality they showed for 30 minutes throughout the game, said he is satisfied that his lads created many chances.
Thus, they need to work on finishing to kill off games, especially against an opponent that may grow into the game over failure to convert their chances.
PSG still tops the Ligue 1 table 24 points. They currently have a six-point lead over second-placed RC Lens who beat Stade de Reims 2-0 on Friday.
Leave a comment