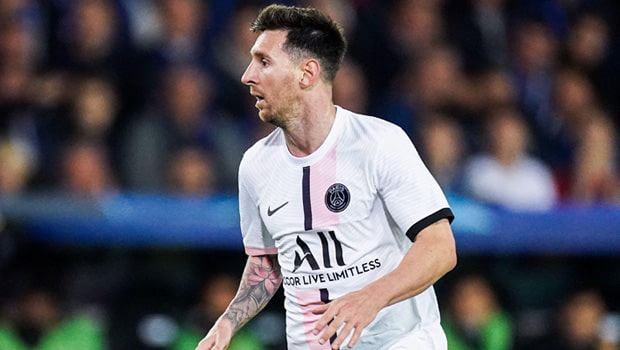 It is no longer news that Lionel Messi suffered a minor knock when he made his home debut for the club in the Ligue 1 clash against Olympique Lyon.
But many had wondered why the mercurial striker was removed after sustaining a minor knock.
This is following the team's dramatic 2-1 win over Lyon. Speaking to Prime Video after the game, the former Tottenham Hotspur manager pointed out the importance of bouncing back from the midweek draw against Club Brugge. The Ligue 1 giant had been held by the Belgian giant in the midweek Champions League affair.
After bouncing back to defeat a top opponent like Lyon, Pochettino said there was still room for improvement. This is also a good one for the Paris club as they have won six league games from the six played so far.
Speaking further in his post-match press conference, Poch, as he is fondly called told journalists that his decision to bring Messi off after a minor injury on his left knee.
Although the move did not appear to please his compatriot, Pochettino subbed off Messi to bring on fellow new signing Achraf Hakimi. According to him, sometimes the decisions are positive, or not, but that's what managers are there to do on the sidelines. He added that making some decisions to please people or not. I asked him how he was and he said he was fine, no issues.
Speaking on their 100 percent Ligue 1 record so far, Pochettino said it's very positive for the team to win six league games in six so far.
The manager called on his lads to show some character as they continue to get things right.
Speaking on his 35-man squad that includes top players, Pochettino promised that more will be done in training as they have to cope with the midweek tournament routine, which makes them play every three days.
Leave a comment