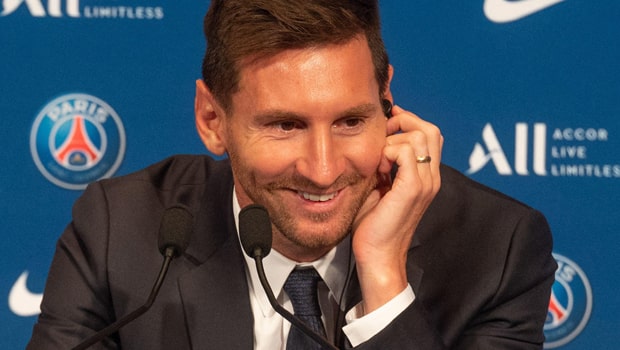 The eyes of the soccer world are on Paris due to the signing of Argentine superstar Lionel Messi by PSG.
But what few are saying is that the club has an overload of players, and Messi's arrival could cause an exodus of players.
During this transfer window, PSG signed 5 top players who are likely to be part of Pochetino's first team.
This situation leaves the future of other top players in doubt, as the club's hierarchy will want to make the most of their new superstars both on and off the pitch.
Ander Herrera
One player who is likely to seek a move away from the French club is Ander Herrera. The player only appeared in 23 games in all competitions in the 2020/21 season, and his options are even more limited for the new season.
The 31-year-old joined PSG in 2019 after failing to agree on a contract renewal with Manchester United.
Some media speculate that the player could return to Old Trafford as the club is looking for a central midfielder.
Keylor Navas
The arrival of Donnarumma puts Navas in an uncomfortable position, similar to the one he experienced with Courtois at Real Madrid.
The Costa Rican has been PSG's goalkeeper of reference for the last two seasons and is considered one of the best in Europe. However, he could be on the back burner.
It is still unclear whether Pochetino will use a rotation of the two goalkeepers to keep his team competitive in all tournaments. Depending on what happens, Navas may look for a new team.
Other players who could see their options limited at the club are Idrissa Gueye, Colin Dagba, Juan Bernat.
Even the future of superstar Kylan Mbappe is uncertain, as negotiations with the player have stalled. The player's contract expires next summer, and if an agreement is not reached soon, the club is likely to sell him immediately.
Leave a comment