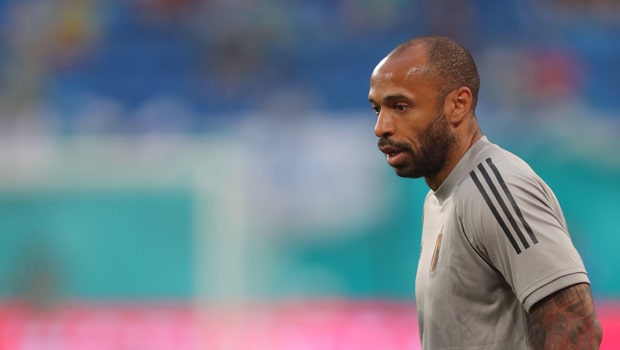 There have been several reactions concerning the arrival of six times world footballer of the year, Lionel Messi at Paris Saint-Germaine on a free transfer after leaving Barcelona.
Having ended a 21-year relationship with the Catalan club, the transfer of the Copa America winner has generated many reactions. Speaking recently on the development, former France striker, Thierry Henry cautioned PSG coach, Mauricio Pochentinno on squad balance.
Messi will have to secure a starting line up in the forward line that has Kylian Mbappe, who reportedly wants to leave after the arrival of the mercurial Argentine, and finally his former Barca teammate, Neymar.
With this set to affect his fellow countryman, Angel Di Maria, Henry is also warning about balancing the squad.
Messi, who is Barcelona's all-time highest goalscorer with 672 goals is expected to make his PSG debut by the end of the month.
Many has seen the attacking trio partnership as potent. But having played with Messi for three years during his stint at the Camp Nou between 2007 and 2010, Henry insisted that it won't be an easy task for Pochettino and to find the best balance in his side to achieve success.
While noting that balance is the most important thing, the former Arsenal skipper said most focus on just having the best players, attacking, advancing but failed to ensure balance.
Speaking about his partnership with Messi and Samuel Eto'o then, the Arsenal legend said they didn't concede many goals and they still won the Champions League trophy.
After spending 21 years at his boyhood club, Messi will begin another adventure in France.
He further expressed concerns that PSG is conceding many goals at the moment.
With these best players, PSG is likely to give top clubs in Europe a run for their money.
Meanwhile, the Paris club need to sort Mbappe's future at the club. The 2018 World Cup winner is on the final year of his contract with PSG, but talks have stalled as the striker had refused to sign an extension.
He appears to favour a move to Real Madrid, however, the club would prefer to sign him as a free transfer next season.
Leave a comment