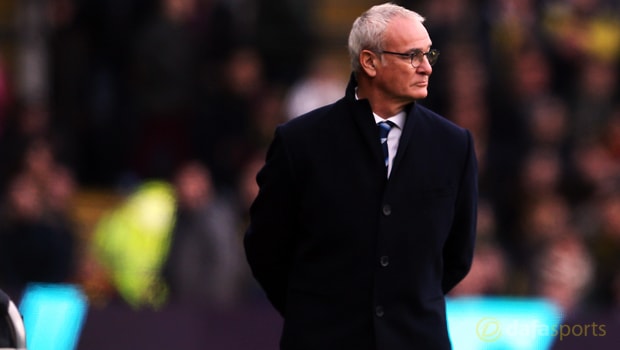 Leicester City boss Claudio Ranieri is confident his players will eventually find their rhythm in the Premier League as he tries to avoid the drop.
The Foxes, 15.00 to be relegated, cruised to the league title last season, beating the likes of Tottenham, Arsenal and Manchester City on their way to success.
They were always expected to find it hard this year, but Ranieri's men have only picked up 12 points from as many matches this time around.
Ranieri's side have now won just one game in their last five and Saturday's 2-1 defeat to Watford is their second in a row.
They fell victim to West Bromwich Albion before the international break and they are now just two points above the relegation zone after a poor start to the campaign.
Leicester have performed well in the UEFA Champions League and Ranieri is adamant they will eventually turn their form around.
He told reporters: "It's just a bad period now. This period [shows] how big last season was. That's it.
"Now we are in 2016-17 and we have to react, to keep going with this period but of course stay stronger and concentrate from the beginning of the match every time.
"They have very good quality players and scored two fantastic goals. We had a very fantastic reaction.
We tried to do our best. "I know [we are only two points above the relegation zone] but with this spirit I am very, very calm and very confident with my players."
Leave a comment