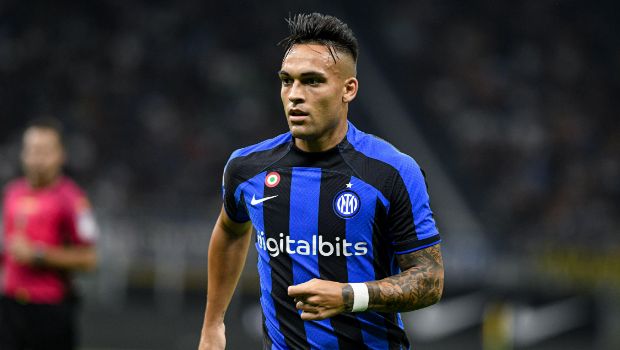 Inter Milan striker Lautaro Martinez wants to enjoy every moment of the Champions League final against England champions, Manchester City, saying it's only sometimes players get such an opportunity.
City are favourite going into the clash slated for Ataturk Stadium in Istanbul on June 10, but the Argentine revealed that he has been studying Pep Guardiola's men ahead to exploit their weakness.
Speaking of the semifinal triumph over City rivals, AC Milan, the world cup winner feels his team was vastly superior in the clash, winning 3-0 on aggregate.
The Nerazzurri were given no chance to scale through their group games, where they had to tackle La Liga champions Barcelona and their German counterpart, Bayern Munich.
So, writing them off against Ciry could be costly as Inter is among the team with few goals conceded in the tournament.
Speaking to UEFA Champions League Magazine, the Argentina strike said it was when they knew their opponents that they realised it could be a great adventure for them. Where they are, they are in the Champions League final, hoping to clinch their second against a City team that's still looking for their first.
He said the team was united, knowing what they wanted.
Inter almost conceded a late equaliser against Porto in the first knockout stage, in the game deemed the hardest for them so far in the competition as they had to scale through the courtesy of Romelu Lukaku's goal in the first leg.
While noting that Benfica were difficult in the quarter-finals, as they had lost very few matches and scored many goals, Martinez said Inter were well-prepared. This was all down to a genius Simone Inzaghi and his coaching team, who showed their strengths and weaknesses to his men.
Describing the semifinal as an extra special event, as it was also the Derby della Madonnina with local rivals Milan, he said they were superior in attitude.
Inter had scored two goals in the opening eight minutes and consolidated it in the second leg with another 1-0 victory to seal a meeting with City. He added that the win in the first leg made them relaxed for the second leg, and they did the business.
"That goal was one of the most important of my career, not because of how good it was, but the importance and story behind it. These are unique feelings; they are difficult sensations to describe."
The striker, who was part of the Argentina team that won the 2022 World Cup, said it is an extraordinary opportunity to make this truly unforgettable.
Inter is expected to be relaxed in the tie as they have already secured Champions League football for next season courtesy of their 4th position on the series table.
Leave a comment