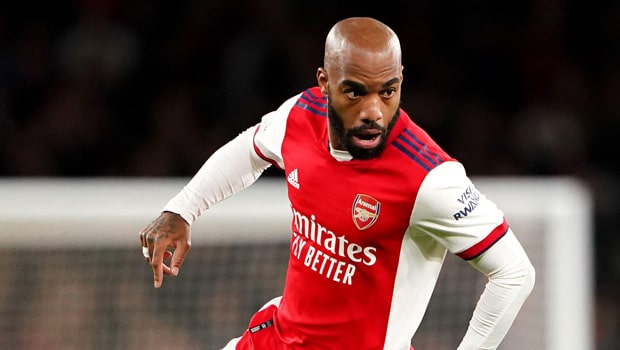 After netting a hattrick, the Coupe de France, Lyon striker, Alexandre Lacazette, said Lyon qualifying for the quarter-finals of the competition would help boost their Ligue 1 title challenge.
Lyon had been a seven-time French champion' before PSG millionaires came on board with massive investments.
Lacazette scored all three of Lyon's goals against Chambery in Saturday's Round of 32 tie. This was a welcome distraction from their league form.
Laurent Blanc's team currently occupy the ninth position on the log, 17 points off the top three. They will need to win their next games with a potential return to the UEFA Champions League next season after a run of just one league win in their last six matches.
Speaking after the tie, Lacazette, who returned to Lyon following five years at Arsenal, believes the win may just be what Lyon's league form requires to be back to the top.
Nothing that it was the easiest brace he has ever scored, the striker lauded Bradley Bracola for his performance and said it was a good outing that could boost the team's confidence.
The 31-year-old former France international forward git his goals by finishing off two Tetê passes before claiming his third courtesy of great work from Barcola.
Admitting that the team lacks clinical finishes, Lacazzette expects the win to do us good for the game with Ajaccio next week.
Since his return from Arsenal, Lacazette has scored 11 league goals, but Blanc wants more from his star man.
All the manager wants is for him to put balls into the box.
The former France and Paris Saint-Germain boss said he's happy and can score goals.
"But I would like more situations like that. He can do everything: drop off, get in the box, and could even do more running in behind."
Leave a comment