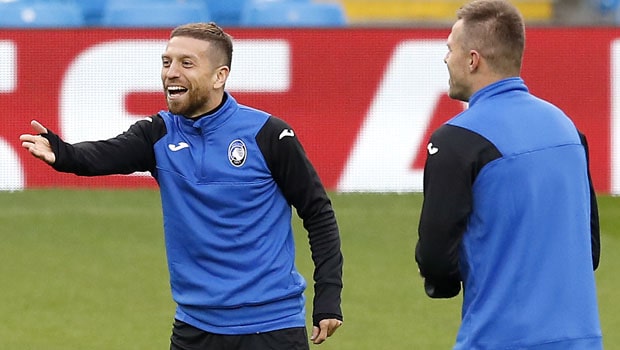 Former Atalanta captain, Papu Gomez has finally completed a move from the Serie A club to La Liga club Sevilla on a two-year deal
The Argentine playmaker is therefore committed to the La Liga side till June 2024. According to reports, the move costs Sevilla €5.5m plus a series of bonuses that could rise to €2.5m.
According to reports, Gomez who had a strained relationship with his coach, Gian Piero Gasperini left for Spain on Tuesday morning for his medical.
Speaking to Sky Sport Italia, the playmaker said he had no regrets about leaving the Bergamo-based outfit, saying he would do it again.
Before switching the Atalanta shirt for that of Sevilla, Gomez had scored 59 goals with 71 assists in 252 games for La Dea. The recent clash with coach fast-tracked his exit.
Gomez, who will turn 33 in February is hoping to enjoy the new chapter.
Meanwhile, Gasperini is speaking ahead of the Coppa Italia and Serie A clash against SS Lazio, saying he won't limit the club's ambition.
Atalanta is the highest scoring side in the Italian top flight. This gives the tactician the confidence not to rule out his team of success, adding that they aim to keep getting good results.
The game is scheduled for tonight at 16.45 GMT. The winners will face either Napoli or Spezia in the semi-finals.
After that, they will lock against each other in Serie A this weekend.
While showing respect for the Simeone Inzaghi's men, Gasperini said he feared them in both tournaments because they have been protagonists in recent years. Both sides are also pushing for the Champions League spot.
Gasperini told RAI Sport that Atalanta is trying to compete in every competition for as long as they can.
The last time both clubs met in the Coppa Italia was two years ago in the Copa Italia final. They both reached the Champions League Round of 16 this season and will be looking forward to advancing to the next round.
Le Dea shocked many by reaching the quarter-final as a debutant before losing to quick goals from PSG.
Atalanta will be high on confidence going into this game, having whitewashed Serie A leaders Milan 3-0 at the San Siro.
Leave a comment