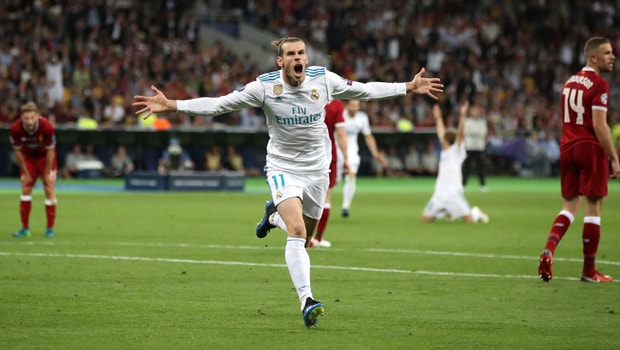 Wales boss Ryan Giggs feels Cristiano Ronaldo's departure is a sure sign that Gareth Bale will remain at Real Madrid this summer.
Bale scored a wonder-goal as Madrid defeated Liverpool in the Champions League final in Kiev back in May, though he suggested in the aftermath that he needed assurances having been used mostly as a sub last season under Zinedine Zidane.
With a new manager at the Bernabeu and Ronaldo now gone, Giggs does not see the Spanish giants allowing Bale to move on.
He also feels they may be looking towards spending the transfer money quickly.
"No, you wouldn't [want to lose Bale as well]," Giggs said when asked if the ex-Spurs man might follow Ronaldo out the exit door.
"Obviously the impact he had at the end of last season [was positive] but I am sure Real Madrid will be looking at the likes of Neymar and [Kylian] Mbappe because obviously they have €100 million burning a hole in their pocket."
His agent says Ronaldo will end his career in Turin and Giggs, who played alongside him at Manchester United, admits he was 'surprised' the Portuguese chose Serie A as his final destination.
A one-upmanship in his long-standing rivalry with Lionel Messi could be the decisive factor, says Giggs.
"I'm surprised, surprised that he would leave Real Madrid and go to Italy," Giggs told ITV.
"I think it's a big challenge for him but he's going to a huge club. Having that on your CV… Real Madrid, Man United and Juventus. It's some CV. It will be a challenge for him at 33.
"He's obsessed at being better than Messi – 'I did it in England, I did it in Spain, I'm going to do it in Italy. I did it with Portugal.'
So maybe that will be his argument when [he thinks about] 'Am I better than Messi'?" Juventus are 8.00 to win the Champions League next season.
Leave a comment