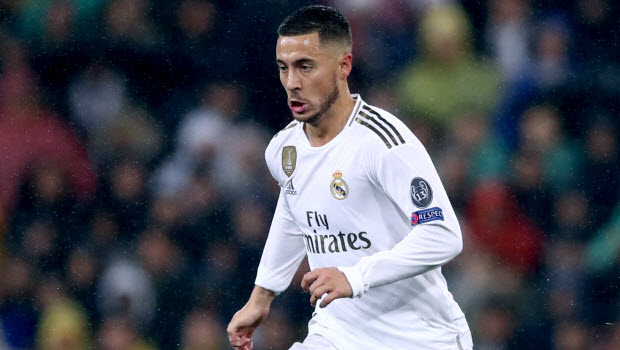 Real Madrid and Barcelona once again go head-to-head on top of the Spanish La Liga. Barcelona is standing on top for now, with 55 points in 25 games and Real Madrid follows closely with 53 points.
The distance to third placed Getafe is already 11 points, although Getafe do have a game in hand. Real had a perfect chance to leapfrog Barcelona on top this weekend as they traveled to Valencia to visit mid-table side Levante.
Levante had been in a poor form, having only won once in their last six La Liga fixtures, losing five. Real manager Zinedine Zidane didn't hold back with his starting XI even with the Champions League knockout game against Manchester City looming on Wednesday, but went with his first choice squad. However, their effort left a lot to be desired for and Levante gracefully collected the three points with 1-0 victory. To add insult to injury, Eden Hazard, barely back from his previous injury which allowed the Belgian playmaker to appear only 15 times this season, fractured his ankle and is going to be out indefinitely, most likely for an extended period of time.
Not only was the loss at Levante crucial considering the title chance with the arch rivals Barcelona, the issues on the field were easy to point out. Real had the possession for 63% of the time, but after an energetic start, during which they failed to convert the couple of goal scoring chances, they didn't create much of anything. Luka Modric threatened the goal a few times from 20 yards out, but couldn't beat the keeper xxx who showed safe hand all game long.
Eden Hazard got his chances as well, but his efforts were easily thwarted by Levante's defense before he had to hobble off with an injury. The home side was awarded for their relentless effort on 79th minute as the team captain Jose Morales sneaked past his marker and blasted an absolute stunner from small angle to give his team the lead and eventual three points.
With a loss, Real fell two points behind Barcelona, who won their weekend fixture 5-0 with Leo Messi putting up four goals in a row. Real will host Manchester City in the Champions League 1st knockout stage on Wednesday 26th February before El Clásico is played in Madrid on 1st of March.
Dafabet offers
Real Madrid vs Manchester City (1×2): 2.82 – 3.40 – 2.43
Real Madrid vs Barcelona (1×2): 2.26 – 3.40 – 2.90
Leave a comment