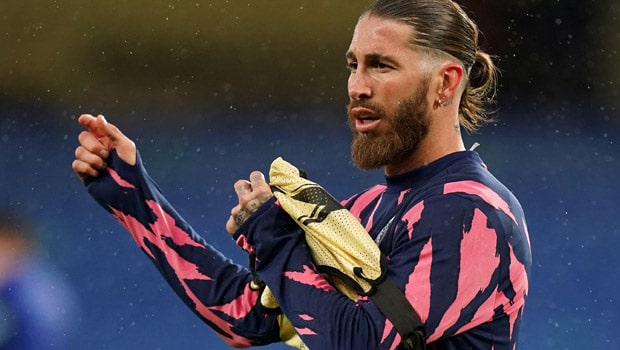 Spanish defender Sergio Ramos is ready to resume contract negotiations with Real Madrid despite indications that the club is decided over the player's future.
The Spain international will be a free agent in three weeks as his contract expires but talks over a possible contract extension have broken down.
The 35-year-old was offered a one-year contract extension with a 10% cut by Real Madrid but the 2010 World Cup winner rejected the deal hoping for a longer deal.
However, despite rejecting advanced talks with club president Florentino Perez in December and March because he felt he deserves a two-year deal as a club legend, Ramos is now willing to take a year extension.
Ramos is swayed by the recent reappointment of Carlo Ancelotti who he has a cordial relationship with as well as the contract extension signed by Luka Modric and Lukas Vasquez who are close friends with the Los Blancos skipper.
Since turning down Perez's offer in March, Real Madrid has gone on to bring David Alaba from Bayern Munich on a free transfer.
Ramos joined Real Madrid in 2005 from Sevilla as a 19-year-old and has gone on to win 22 trophies including 5 La Liga titles and four UEFA Champions League titles.
Meanwhile, reports say the president of the Club Florentino Perez is planning a "lavish farewell ceremony" for the player.
Ramos has played 469 matches for Real Madrid with 72 goals scored from his defensive position. However, he struggled with injury problems this season, forcing him to only 15 La Liga games and 5 UEFA Champions League matches
Meanwhile, Manchester United is rumored to be interested in bringing the experienced defender to Old Trafford.
Ramos was omitted from Spain's Euro 2020 side with Spain's head coach Luis Enrique citing the player's injury woes during the season and lack of enough playing time since the turn of the year.
Leave a comment