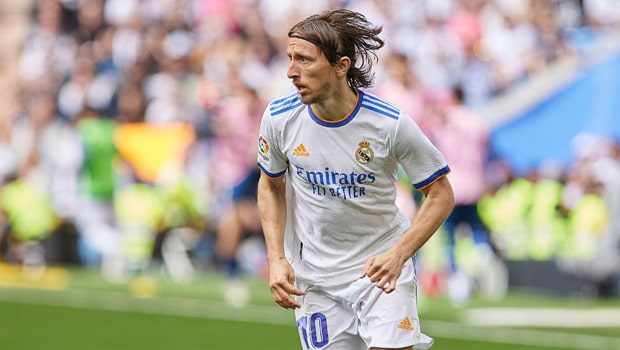 Real Madrid midfielder Luka Modric believes that the Los Blancos have what it takes to turn the tide around when they face Manchester City in the second leg of their UEFA Champions League semi-final clash on Wednesday at Santiago Bernabeu.
Real Madrid lost the first leg 4-3 at Etihad Stadium in the first leg last week when Kevin De Bruyne, Gabriel Jesus, Phil Foden, and Bernardo Silva scored for Pep Guardiola's side, while Benzema and Vinicius Junior ensured that the tie didn't go beyond the 13-time UEFA Champions League winners.
Led by Carlo Ancellotti, Real Madrid won their 35th La Liga title over the weekend with a 4-0 win over Espanyol. They will hope to make it a double for the season by winning the UEFA Champions League
Meanwhile, Croatian midfielder Luka Modric is confident about the team's abilities to get the needed result to make it into the final of the competition, even though he acknowledges that they have to perform better.
"We're confident in our ability to turn the tie around. We weren't at our best in the first leg but still managed to score three goals. We have to perform better tomorrow night, and I am sure that we will. We have got the quality, character, and also the history of this club, which has won so many big games." Modric.
The former Spurs midfielder also believes that the club's pedigree in the competition will influence the players to do what is needed for the result that will see them into the final. He said the club's culture has made the players aware of what the club stands for in the UEFA Champions League and what to do.
Already, Liverpool is in the final of the UEFA Champions League, waiting for the winner of the second semi-final. The Reds beat Villareal 5-2 on aggregate.
Leave a comment