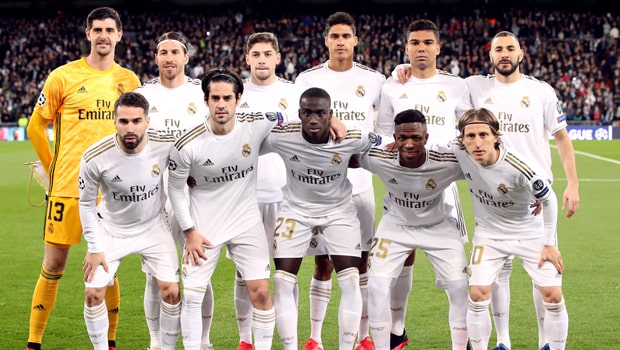 The Spanish League has revealed on Thursday that the first and second divisions will be suspended for the next two matchdays due to the coronavirus outbreak
Subsequent to the findings of a Real Madrid Basketball player who has been found to have contracted the novel Coronavirus, the Real Madrid Football has been put into quarantine and also led to the La Liga has revealed that the league has been suspended.
The La Liga disclosed this in a statement released via the press: "In view of the circumstances discovered this morning, referring to the quarantine established at Real Madrid and the possible positive cases of players at other clubs, LaLiga considers that the circumstances already exist to continue with the next phase of the protocol of action against COVID-19".
The statement also revealed that in accordance with the Royal Decree 664/1997 of May 12, the suspension of the league would last nothing less than two weeks.
This decision, the press release states further, will only be re-evaluated after all the clubs concerned are quarantined or at the situation of the best possible occurrence.
The decision has been put to the notice of the Spanish Football Federation (RFEF) as well as the National Sports Council (CSD) as well as the club sides.
Meanwhile, the first step of action against the coronavirus in Spain involved suspending amateur football for two match days, which is a step further than the suggestion of the government to have games played without the presence of fans.
However, La Liga was initially hesitant to suspend two matchdays in the top flight, which was supposed to start with Real Madrid clash with Eibar on Friday, but the Spanish Footballer's Association pressured the La Liga after showing disinterest in continuing with the pandemic ravaging.
Aside from the fact Real Madrid players have been placed under quarantine, their UEFA Champions League 2nd leg round of 16 clashes with Manchester City at the Etihad Stadium has been postponed as well.
Leave a comment