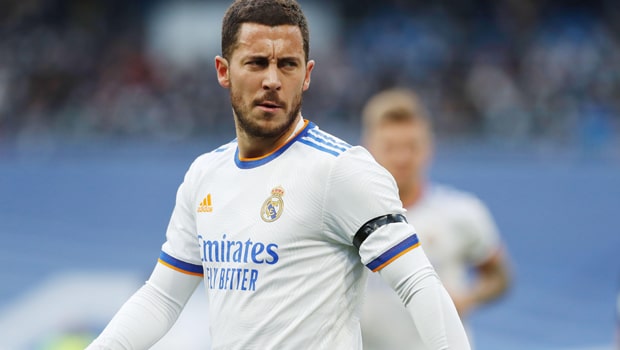 Real Madrid has put the transferable sign on Hazard again.
They already did so during the summer but failed to finalize the departure of the Belgian player.
For his part, Hazard does not want to leave Real Madrid. The player wants to finish his contract with Los Merengues. But he is no longer part of the club's plans, and in recent months he has not had any action in the pitch.
Hazard has only played 722 minutes this season. It is evident that the player has fallen behind players like Vinicius, Rodrygo, Ascencio and Fede Valverde.
Hazard is so far the most expensive signing in Real Madrid's history, but the player's performance has not lived up to expectations in recent the last couple of seasons, which has prompted the club to look for an exit of the player.
For Hazard, leaving Real Madrid at this time is not a good option. On the one hand, he has just become a father, and for the welfare of his family, he prefers to stay in Spain.
On the other hand, the player still hopes to fight for a place in the first team and regain his best form. Hazard loves Real Madrid and he had said that this is the club of his dreams.
Finally, the player does not have too many offers on the table since the rumored move to Chelsea has gone cold, and despite the player's relationship with the club, the blues has no interest in his services.
Leave a comment