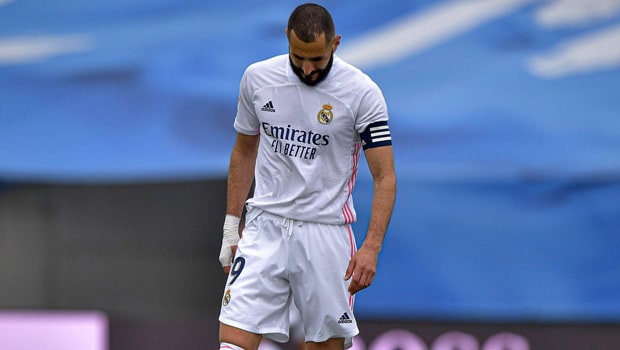 Real Madrid forward Karim Benzema has expressed his disappointment in the departure of Zinedine Zidane as the coach of Real Madrid.
The French legend confirmed his exit as the coach of the side for the second time this past week despite having a year left on his contract at the club.
Real Madrid failed to win a single trophy for the first time since the 2009/2010 season after losing out on the UEFA Champions League final and also the La Liga on the final day of the season to city rivals Atletico Madrid.
Benzema was however appreciative of Zidane's efforts while at the club.
"Zizou has always been behind me, supported, and helped to reach this level, I will thank him every day. Of course, I am disappointed that he is leaving Real because he is a great manager and has won a lot of trophies." Benzema said.
A replacement for Zinedine Zidane has not been announced but it is understood that Real Madrid legend Raul who is in charge of the Real Madrid Castilla is one of those considered as well as former Tottenham manager Mauricio Pochettino.
Meanwhile, at La Liga rivals Barcelona, a lot of transfer movement has been going on with Argentine forward Sergio Aguero said to be in town ahead of his signature for the Catalan Giants.
Aguero who previously played for Atletico Madrid in the La Liga is now a free agent after reaching the end of his contract with the Manchester club side with his last game coming in the 1-0 loss to Chelsea in the UEFA Champions League final on Saturday.
Furthermore, Barcelona is expected to bring in Liverpool midfielder Gini Wijnaldum who is also a free agent this summer.
However, the Dutch midfielder may only be able to join Ronald Koeman's side after the Euros.
Leave a comment