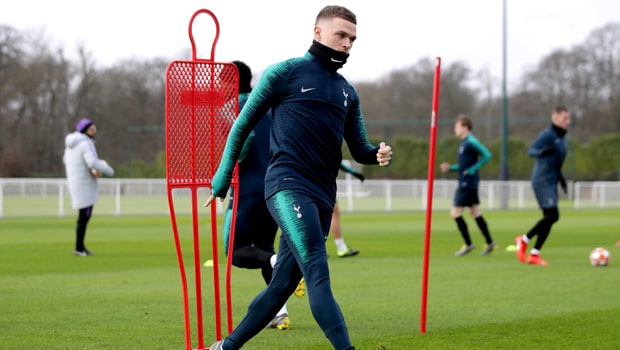 Kieran Tripper says the chance to work with Diego Simeone was a big factor in his decision to move to Atletico Madrid.
The England international left Tottenham this week to join the La Liga giants in a deal reported to be worth £20m. Having seen plenty of Simeone's side from afar, the full-back says he is very keen to work under his new boss.
"From watching Atletico over the years you see what he demands of his team, his work ethic, giving everything for the team, and how close the players are with the staff and the club. I wanted to be a part of the family here," Trippier said.
"He is for me one of the best managers in the world, so it is privilege to play for him and give everything I can for him." The 28-year-old former Burnley defender spent three years in north London and played in a Champions League final with Spurs last month.
While he feels England's top flight is the best league in the world, Trippier says he had no hesitation about leaving it behind once Atletico made their interest known. "The Premier League is one of best leagues in the world, but when Atletico were interested I didn't think twice," he added.
"It's a great opportunity to come and live in Madrid. Not many British players come abroad, but I always wanted to play abroad, especially in La Liga, since I was young.
"I'm looking forward to learning the language straight away which is my first priority. The quicker I can do that, communicate with my coach and team mates, the better." Last season's runners-up, Atletico are priced at 19.00 to win La Liga in 2019/20.
Leave a comment