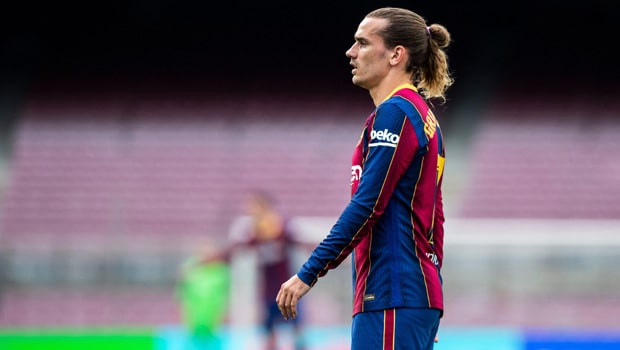 Atletico Madrid president Enrique Cerezo has revealed that the club would love to have former forward Antoine Griezmann back on the team.
Griezmann joined Barcelona in the summer of 2019 after completing a €120 million move to Camp Nou, having spent 5years at the capital club.
The French forward scored 94 goals in 180 appearances at Athletico Madrid, but he has not replicated such performances at the Camp Nou.
In 70 appearances for the Blaugrana, Griezmann has just 21 goals in all competitions, a statistic that has made him categorized as a flop at Barcelona, although some believe that a return to Atletico Madrid may just restore the glory days for the forward.
However, the president of Athletico Madrid has stated that he is open to having Griezmann return to the club
"Any team would be crazy about having Griezmann, He's a magnificent player and I hope to get him back, but I don't think Barcelona wants to sell him. He's had magnificent seasons here and was built at Atletico." Enrique Cerezo said.
However, the Atletico chief quickly suggested that any deal involving a swap with Joao Felix will not be tolerated by the club.
He said the player is a prized asset of the club and is not for sale at any price stating that there is a potential of having Luis Suarez, Griezmann, and Joao Felix play at the club.
The Portuguese midfielder has been influential and impactful at the Wanda Metropolitano Stadium this season scoring 7 goals and six assists in 30 games as Diego Simeone's men look set to win the La Liga this season.
Atletico Madrid just needs to win their last game against Real Valladolid who is also trying to avoid relegation to be assured of the title as they are being chased by Real Madrid in the second position and just two points away.
Leave a comment