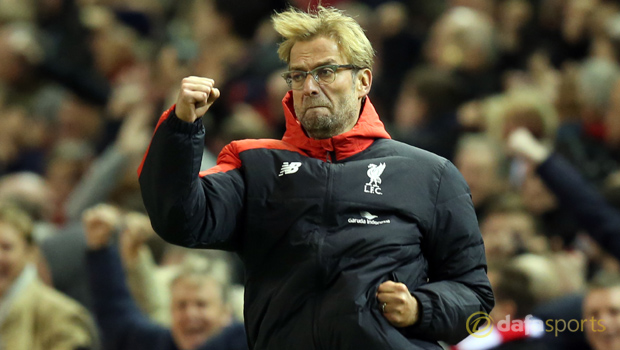 Jurgen Klopp insists "football is not a fairytale" after Sadio Mane denied him a first victory as Liverpool manager with a late equaliser for Southampton at Anfield.
Substitute Christian Benteke had headed the Reds into the lead with less than a quarter of an hour remaining, but Mane scrambled home four minutes from the end, ensuring Liverpool have just three league wins from 10 games this season.
The new Liverpool boss was philosophical afterwards and quick to suggest his players need to have more belief in their own ability and retain that confidence when things go against them.
Klopp felt Liverpool lacked composure in the final third against the Saints while he noted the belief draining from his players and the supporters at Anfield once the visitors had levelled.
"What I saw after they scored, they were all so disappointed. We had nine or 10 minutes to play [including stoppage-time], there was another chance, but there was no belief anymore in the eyes," Klopp said.
"Nobody was able to push, say something positive at the moment. I think the fans were very disappointed too in this moment."
The former Borussia Dortmund coach was impressed with aspects of Liverpool's play, but he says they need to be calmer in front of goal.
"We work so hard, and then in the last situation we are not calm enough," he added. "They are strong enough, good enough, skilled enough, everything is there, but we are not cool, and that is the problem at this moment."
Klopp refused to be overly despondent following the third draw in three games since he assumed control on Merseyside and he says everyone connected with the club must learn to be less consumed with results at this stage of his reign.
"It's only a goal, only a game of football. It's like it's the last thing in your life and we have to calm this down," said Klopp. "I don't understand this pressure but the guys feel it. I hope I'm not the only person in the stadium who thought 'this is not the end of the world'. We can work on this.
"Football is not a fairytale. Sometimes we write stories like this but today it didn't happen."
Liverpool are 3.25 to finish in the top four in the Premier League this season.
Leave a comment