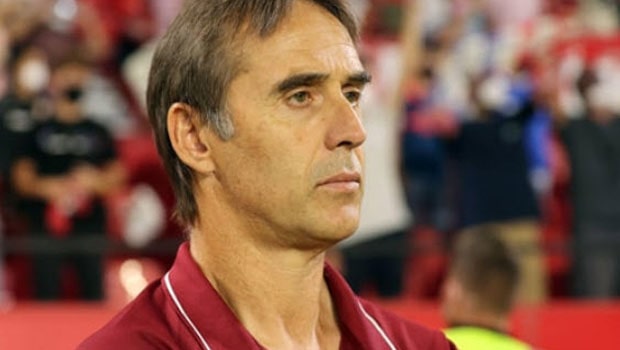 Wolverhampton has been very interested in the services of Julen Lopetegui after he was fired from Sevilla.
But the coach had already rejected a first offer from the English club. On October 12, the BBC reported that Lopeteguí had turned down an offer from Wolverhampton Wanderers Football Club.
"The talks were very amicable, and Wolves managed to present a case of a team with a lot of potential and players who would immediately understand what Lopetegui could do with them. But it is a sincere no. The personal and professional moments did not coincide. Life sometimes decides for you. His 92-year-old father deserves his attention and to whom Lopetegui is very close, "explained the journalist Guillem Balagué.
But according to the British newspaper The Athletic, Wolverhampton Wanderers have reopened talks with Julen Lopetegui with the intention of him becoming the first team coach after the 2022 Qatar World Cup.
Despite being rejected on several occasions, Wolverhampton has once again approached Julen Lopetegui's entourage in the hope that he can take over as the team's head coach. Wait until after the World Cup so the coach can solve his personal problems and have a break after an exhausting stage at Sevilla.
Both parties will hold formal discussions in the coming days to reach an agreement.
Wolverhampton Wanderers has 11 points and is penultimate, occupying relegation places in the Premier League.
Wolves intend for Steve Davis to be the caretaker manager for the next three games before the World Cup and after; they can hire a new manager who can improve the club's situation.
Leave a comment