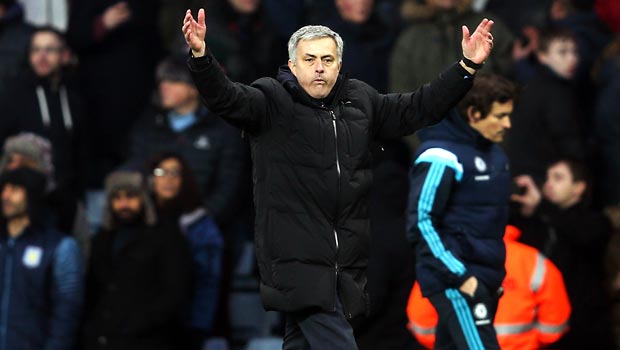 Jose Mourinho has moved to heighten tension with title rivals Manchester City by claiming the defending champions should be deducted points for failing to comply with the Financial Fair Play Rules of the game's governing bodies.
City were sanctioned last May after winning the title for infringing FFP regulations, but made the biggest English outlay of the transfer window in spending £28m on Swansea striker Wilfried Bony.
It has clearly irked the Chelsea manager who used his pre-game press conference ahead of Chelsea's trip to Aston Villa to aim a thinly veiled attack on Manuel Pellegrini's team.
"I enjoy the challenge of the English competition," said Mourinho.
"It's a good challenge. The only thing that is not nice is that you compete against the (clubs) who don't follow the same rules."
Mourinho referenced City's title win of last season and insisted a team in breach of the rules should not be allowed to win the league.
"That's the only problem. I don't think – and it's happened before – a team can be champions when you are punished because you didn't comply with Financial Fair Play," the Stamford Bridge boss added.
After last weekend's 1-1 draw between the two sides, Chelsea remain on course as 1.25 favourites to relieve City, currently on offer at 4.50, of their title.
When pressed on the issue of breaching FFP rules, the Blues boss had little trouble in expressing what he feels would be the appropriate punishment.
"Points, of course. I don't know (how many)."
Leave a comment