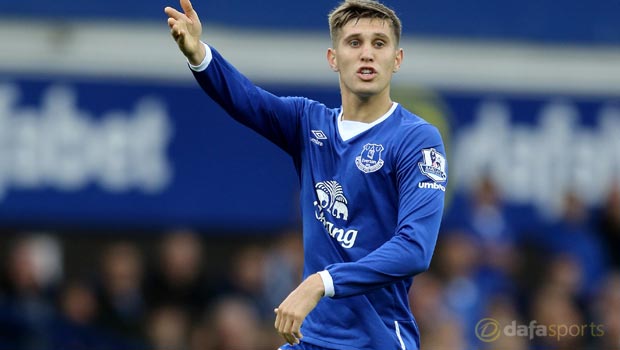 Everton director John Wood is adamant the club will not sell John Stones to Chelsea this summer despite continued speculation.
The England international has been heavily linked with the Blues this summer but Jose Mourinho has been unable to tempt Everton into selling.
Reports suggest Chelsea will try again in the final week of the transfer window but the Toffees have stud firm so far this season.
Chelsea have already had three bids rejected so far, while Manchester United were also tempted to join the bidding war earlier this summer.
The 22-year-old was in impressive form during Sunday's 2-0 defeat to Manchester City and Wood insists the club have no interest in selling him this summer.
"I won't sell him, Bill won't sell him, because there aren't many days to go," Wood said.
Since moving to Goodison Park from Barnsley, Stones has made 47 appearances in the Premier League and team-mate Romelu Lukaku insists he should stay put.
Lukaku has experience of falling down the pecking order at a top club and he believes Stones will improve by staying at the club.
He said: "To be fair John is in a good situation at a good club which believes in him.
"He is playing and is learning a lot from Phil Jagielka. He's been here two years now but this is the year where he really needs to confirm he is the top player he can be.
"This club has massive potential, with the players we have and the ambition the manager has. He is in a good place. He's on to a good thing."
Leave a comment