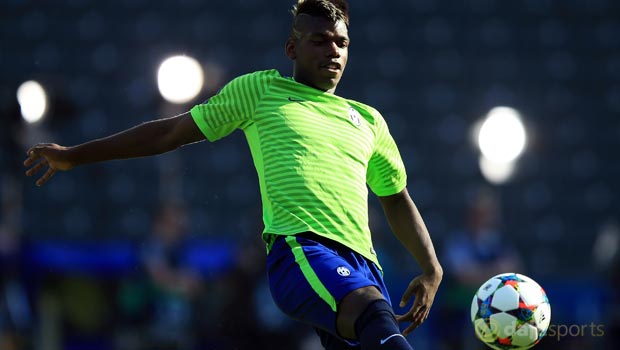 Barcelona presidential candidate Joan Laporta says he is the man to bring Juventus midfielder Paul Pogba to the Nou Camp if he is elected.
Laporta believes Pogba "will play for Barcelona" if he wins the elections owing to the fact he knows the players agent Mino Raiola, having been involved in the deal that brought Zlatan Ibrahimovic to Spain.
The presidential election will not take place until July 18 and despite Barcelona's transfer ban, Laporta is confident they will have Pogba in the Catalan capital.
"The key to the signing is Mino Raiola. It is true I have a very good relationship with him and I believe that, if I am president, Pogba will play for Barcelona," Laporta said.
Barcelona are reportedly set to discuss Pogba's future with the Serie A champions before the presidential election takes place but Laporta feels dealing directly with Raiola will be decisive.
"I think it's fine that the caretaker board meets with Juve, but the one they have to speak with is Raiola – he has the key," he said.
According to Laporta, Pogba can have a similar effect on Barcelona to that of last summer's big arrival; Luis Suarez.
"He is very sought-after," he said. "He has great quality and fits with Barca's style. It could be that he costs a lot of money. He is a reference player like Neymar, (Luis) Suarez and Cristiano (Ronaldo), who also cost a lot."
Barcelona are 1.67 favourites to retain their La Liga title next season with Real Madrid at 2.38 to overcome their fierce rivals.
Leave a comment