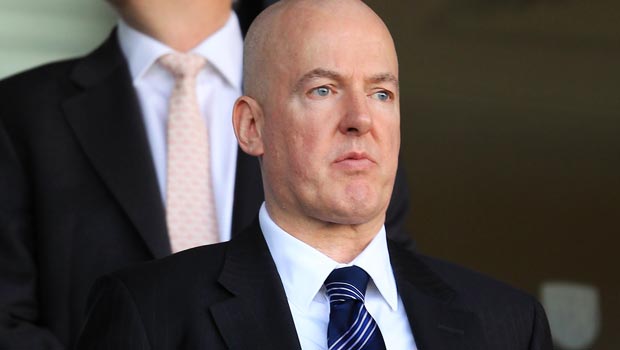 West Brom chairman Jeremy Peace has defended his decision to appoint Alan Irvine as the club's new manager and insists he is the right man for the job.
Irvine will replace Pepe Mel, who left the Hawthorns at the end of the season, but the decision has not gone down well with some sections of the Baggies faithful.
There has even been talk of a planned protest over the appointment but Peace says Irvine's football philosophy is just what they want, and the decision was a "unanimous" one.
"People have their say but we have to make the right decision for the football club and not be swayed by what other people think," he said.
"If you ask a lot of people who they'd have in the job they'd be split anyway.
"You can't always make the easy decisions. You have to make the right decisions.
"As a board we made a unanimous decision that we think is right for this football club. We now have to try and get players in and get people behind us.
"We think we can give ourselves a good chance of having a good season. Alan speaks well, his philosophies are good and we are confident people will buy into that. We have made the right decision for the club – we really do believe that."
Tim Sherwood appeared to be West Brom's first choice but the former Tottenham boss claims he turned down the chance to take charge at the Hawthorns.
Peace's view is different and he says Irvine was the best candidate following a lengthy interview process.
"We ended up with two very good candidates (Irvine and Sherwood) and when you look at them side-by-side the whole board went with Alan. It was unanimous," he added.
Leave a comment