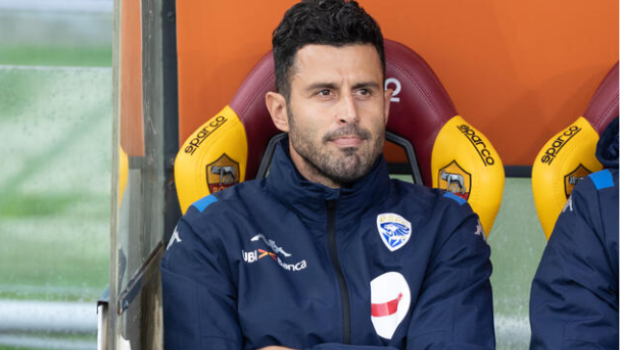 Former Olympique Lyonnais owner Jean-Michel Aulas says Olympique de Marseille to be sanctioned over attack on Lyon's team bus.
Les Gones' team bus was attacked by Marseille fans en route for Sunday's Ligue 1 tie at the Vélodrome, leaving the manager, Fabio Grosso, badly injured.
The incident occurred in the area surrounding the Véldrome before the kick-off as Marseille fans threw projectiles that smashed the glass of the Lyon team bus. A bottle that was then thrown through the open window hit Grosso just above his left eye.
The manager's wound required 12 stitches, making him unable to take his place in the dugout, leading the game to be abandoned just minutes before the scheduled kick-off time.
Also suffering attack were 600 Lyon fans who made the trip to Marseille. OM fans attacked them on their approach to the stadium.
Aulas was stripped of his presidential role by John Textor earlier this year. He has now joined those who criticized the immoral act by calling for OM to be sanctioned.
However, the LFP are currently not investigating the incident as the incident took place outside of the stadium. It is because sanctioning the incident falls outside of their jurisdiction.
Speaking with L'Équipe, the former Lyon boss said: "You can't be completely exonerated from responsibility. Football, the club (OM), and, of course, the public security services all have a share of responsibility in this affair, especially since it was foreseeable."
Speaking further, Aulas said those in authority will be left to decide with their soul and conscience, adding that a heavy sanction is needed.
"Otherwise, next time, there will be deaths. Fabio could have lost his eye."
Aulas also called for punishment for those involved in racist gestures in Lyon away-end.
Some Lyon supporters were filmed making Nazi salutes and monkey gestures towards Marseille fans.
Describing the behaviour as unacceptable, Aulas pointed out that it is easy to find those who did it as there are cameras.
Leave a comment