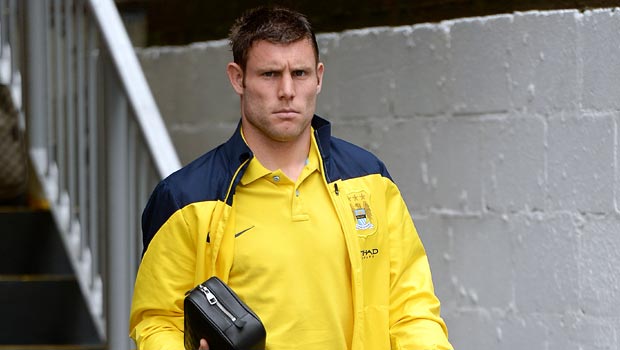 James Milner says he wants to stay with Manchester City but admits he may have to move on if he does not get enough game time.
Milner has just 12 months remaining on his current deal at the Etihad Stadium but whether he signs a new one depends on how much time he gets out on the pitch.
The 28-year-old was happy with the contribution he made last season as City won the Premier League title and Capital One Cup and as long as that remains the case going forward, he will be happy to stay.
There will be no shortage of interest in Milner if he does become available but for now he is just focused on fighting his way into the City side.
"Basically, I want to be here – as long as I'm playing," he said. "I love it here and hopefully I can be here for a long time to come. But that's determined on how much football I get. I just want to feel like I'm contributing.
"I played a fair amount last year – maybe not as many in the league as I would have liked – but I felt like I contributed to the trophies I won. That's what it's about.
"If you win trophies and you haven't played as much as you wanted, it can be frustrating. But that wasn't the case last year and hopefully it won't be this either."
Leave a comment