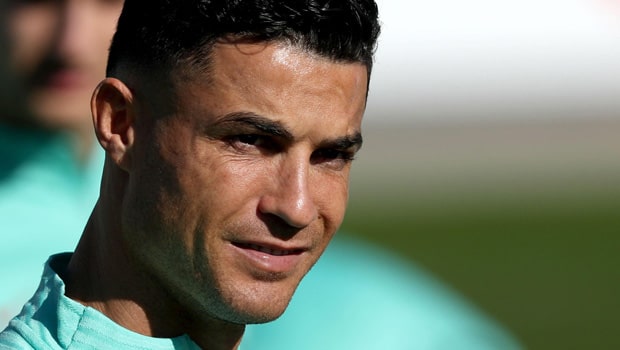 Cristiano Ronaldo was emotional after Portugal suffered a shocking loss against Serbia in Lisbon by 2-1. Serbia was able to book their place in the 2022 World Cup in Qatar while Portugal will now need to go through the playoff in order to seal their berth in the marquee FIFA event.
Ronaldo was devastated after the loss and his reaction had gone viral on social media platforms. The talisman had also taken to his Instagram account to motivate his teammates and said that they know what they need to do.
Meanwhile, Serbia star Nemanja Radonjic told Cristiano Ronaldo to hold his head high after the talisman striker was emotional after the loss.
Randonjic had also uploaded a picture of himself with Ronaldo in which he is comforting the tearful star striker.
Randonjic said they fought hard through the qualifiers and deserved the direct qualification to the World Cup.
The Serbian said while talking to Telegraph, "I was just thinking about the game ending as soon as possible, hearing the whistle and starting the celebration. It's hard to concentrate in those last minutes when you see great joy and celebration in front of you, but your feet are still on the pitch where the opponent is going for all or nothing. We fought hard to go to the World Cup and we deserved this direct qualification."
"I knew we were winning. The atmosphere in the team significantly contributed to that, we went there believing in victory. We all believed. I told him to hold his head up high."
Randonjic revealed that every player from Portugal congratulated him after they made their way into the World Cup.
"Yes, everyone congratulated me. Even the Portuguese national team players, who did not play due to injuries. Every last one of them approached me and congratulated me. That is a great gesture, a trait of great players."
Leave a comment