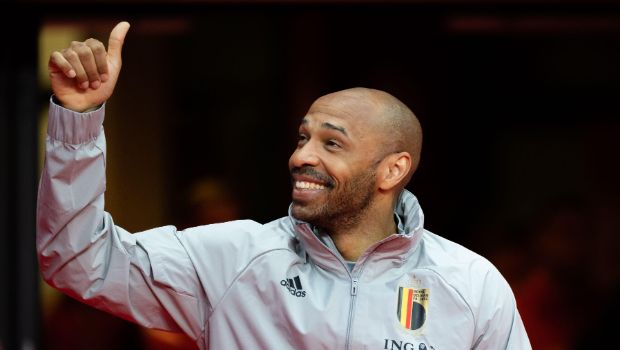 Former Arsenal striker Thierry Henry has defended his former teammate, Lionel Messi, who was booed by PSG fans.
Messi has been witnessing the treatment since his return from world cup glory in Qatar as his performance is not up to the standard they wanted.
The Paris Saint-Germain forward was whistled while also being applauded during the capital club's 5-0 win over AC Ajaccio on Saturday night at the Parc des Princes.
Some supporters' actions have made Henry provide his thoughts on the situation.
Speaking during Amazon Prime's 'Dimanche Soir Football', Henry noted that he understands the whistling from fans, but it doesn't mean he approves the act.
While noting it's not the first time they've whistled him, he pointed out that PSG's problem isn't Messi.
Messi joined PSG from Barca to win their first Champions League, but the club has yet to achieve that ambition.
They also lost other cup competitions, with only Ligue 1 title, only the trophy they could win this season.
Messi missing a training session for a brand ambassador work in Saudi drew more negative reactions from some fans who wanted him to leave the club. His present deal expires in the summer.
Henry, who praised Messi for helping him win trophies he had been looking for a long time, noted that no one should miss a practice and can be bigger than the institution, adding that he rarely sees a team that is about being a champion and having players to whistle for.
He noted that the real division is between the fans and the 'Qatari era' as Messi was never a problem, having played with him.
Describing Messi as a solution, the former Barca striker urged him to return to Barcelona, where he had grown.
Despite the whistles, Messi displayed maturity and professionalism throughout the match, as he did his business well for the Paris club.
Leave a comment