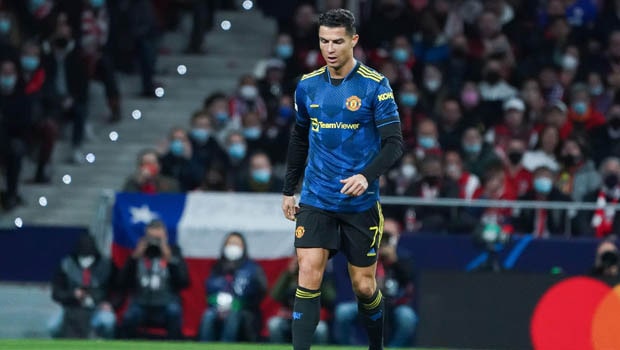 Former England footballer Peter Barnes reckons Cristiano Ronaldo should have joined Manchester City instead of Manchester United. Ronaldo has scored 15 goals across competitions for Red Devils however Barnes feels the talismanic striker would have scored 25 goals if he would have joined City.
In fact, it was earlier reported that Ronaldo will join Manchester City but he re-joined United for a whopping amount. Ronaldo hasn't been in the best of forms for Manchester United as he has managed a solitary goal in the last 10 matches for the club.
The lynchpin had last scored for the Red Devils in a 2-0 win over Brighton in February. In fact, he had scored that goal after 537 minutes for the club.
"His goal record is great for a 37-year-old, but I think if he had come to City, he'd probably have 25 goals now because the good players there would have found him a lot easier," the 64-year-old said as quoted by The Daily Mirror.
"They would have had the vision and the technique to put him in, whereas I think some of the players at United simply don't have that vision to put him in on goal," he added.
Barnes also added that Ronaldo would have been a bit frustrated as Manchester United doesn't have quality players in the team.
"Then there's the other argument that his legs have gone and he's not got the pace he had four of five years ago. I think what's probably got him frustrated is that he's not had the same service he's been used to in the past and people haven't seen him," Barnes said.
Meanwhile, Ronaldo has been ruled out from the Manchester City clash due to injury. United is currently in fourth place in the standings with 47 points after 27 matches.
Leave a comment