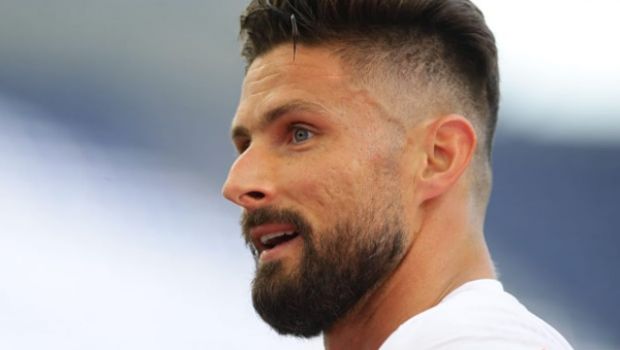 AC Milan striker Olivier Giroud came to his team's rescue as they secured a 1-0 win at Genoa.
Milan got the job done through an 87th-minute strike from Christian Pulisic.
The 2018 World winner became the talk of the town when he provided a magical moment in football, donning the goalkeeper gloves in the match, with all the substitutions already completed.
The former Chelsea and Arsenal striker who replaced Yacine Adli in the 66th became a hero for Milan when he bravely offered to go in goal following a 98th-minute red card for Mike Maignan.
He rose to the challenge and defied the odds when he made a crucial save in the match's dying seconds to ensure the Rossoneri ran away from Liguria with all three points.
After helping them maintain their position on top of the Serie A table, Giroud was widely praised by the Italian press for his work in the win.
In a related development, Milan seems to be taking the sensation around Giroud's new role to the next level by adding him to their squad roster of goalkeepers.
Giroud has minimal goalkeeping style and technique but displayed high bravery when he rushed off his line and made the crucial save on George Puscas.
L'Equipe had jokingly put Giroud in the section of goalkeepers for the France squad before Milan followed suit on their official page.
Meanwhile, the Milan club shop is facing a surge of requests for the goalkeeper jersey with Giroud's name on the back.
Maignan and Theo Hernandez will be suspended when Milan face Juventus after the break for international duty, but one of the reserved goalkeepers is expected to start in goal.
This is good news for Stefano Pioli's side, who will take the international break on a high note.
Leave a comment