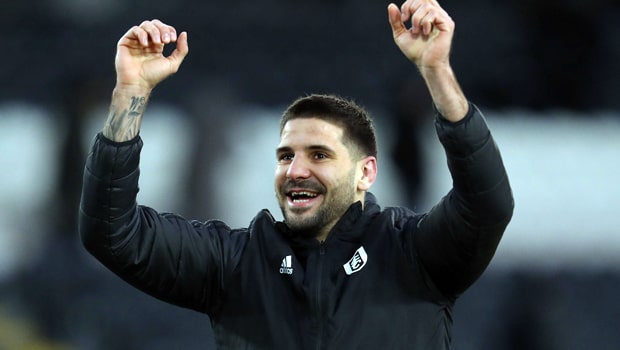 Aleksandar Mitrović joins forces with Neymar after Al-Hilal agreed to Fulham's asking price. According to Fabrizio Romano, "Three year deal agreed weeks ago — there's also green light from Fulham for package worth more than €50m
Documents being checked today in order to be signed, flight booked tonight after medical in Paris.
Contract until 2026."
Despite playing against Everton on August 12, the Serbian forward eyed a move to Saudi Arabia. Fulham stands to gain a £22 million profit on Mitrović, considering the amount they spent acquiring him from Newcastle in 2018.
This transfer window has seen the Saudi Pro League showing interest in several Premier League talents, with the 28-year-old striker on their radar.
Insider reports suggest that Mitrović received a whopping £21.3 million annual offer, breaking down to about £400,000 weekly.
Yet, Fulham rejected Al Hilal's bids of £25.5 million followed by £35 million, setting their own valuation at a steep £52 million for Mitrović.
Although he still had three years remaining in his Fulham contract, Mitrović allegedly told his family he wouldn't don the Fulham jersey again.
Mitrović initially came to the West London side on loan in the 2017-18 season, with the transfer becoming permanent in 2018. Since his arrival, he has impressively netted 111 times in 205 appearances.
His pivotal role was evident last season, helping the newly-promoted side secure a 10th place finish in the Premier League.
In his new venture, Mitrović teams up with Brazilian sensation Neymar, who signed with Al Hilal on August 15.
Additionally, Al Hilal bolstered their squad with signings like Portugal's Ruben Neves, Kalidou Koulibaly, previously eyed by Manchester United, Sergej Milinkovic-Savic, and former Barcelona talent, Malcom.
Mitrović has been recognized for several qualities on the football pitch which have contributed to his reputation as a proficient player.
Physical Strength: One of the most notable aspects of Mitrović's game is his sheer physical strength. He's able to hold off defenders, which makes him a valuable target man upfront.
Aerial Ability: Thanks to his height and timing, Mitrović is a dominant force in aerial duels. He's effective at scoring headers and can also assist in defensive set-pieces.
Clinical Finishing: Throughout his career, Mitrović has demonstrated a knack for being in the right place at the right time. He possesses a good shot accuracy, allowing him to convert chances into goals efficiently.
Work Ethic: Mitrović is known for his tireless work rate. He continuously presses defenders, chases down balls, and looks for opportunities to score, making him a continuous threat to the opposition.
Positional Awareness: His understanding of where to be during various phases of play, both offensively and defensively, is commendable. This sense of positioning helps him exploit spaces and get into goal-scoring situations.
Passion and Determination: Mitrović plays with a lot of heart and passion. This is evident in his celebrations, his reactions to challenges, and his overall demeanor on the pitch.
Experience: Playing in various leagues, including the Premier League and for the Serbian national team, has given Mitrović a wealth of experience. This experience makes him adaptable and equipped to handle different game situations.
Hold-Up Play: His ability to receive the ball with his back to goal and retain possession allows his team to push up the field, providing a platform for offensive build-up.
Versatility: While primarily a central striker, Mitrović has occasionally been used in various roles in the attack, showcasing his adaptability.
It's worth noting that, like any player, Mitrović has his strengths and areas for improvement. However, the combination of his physicality, finishing ability, and passion for the game has solidified his reputation as a potent striker in football.
Leave a comment