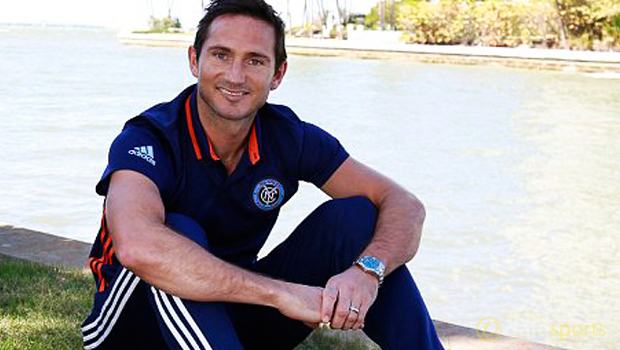 New York City midfielder Frank Lampard believes that his former club Chelsea are lacking personality and feels it's one of the reasons they have struggled so much this season.
Lampard joined Chelsea, who are priced at 4.00 to win the FA Cup, in 2001 and made over 450 appearances before leaving in 2014 as the club's all-time leading goalscorer.
The former England international was a team-mate of John Terry, Didier Drogba and Petr Cech during his stay at Stamford Bridge as they squad enjoyed a hugely successful period.
The quartet were all heavily involved in helping the Blues to win three league titles, four FA Cups, two League Cups, the Champions League and the Europa League between 2004 and 2013.
However, Chelsea's current squad only boasts one of those four players with Terry remaining as club captain, although he looks set to leave in the summer.
Terry's contract is due to expire in June and it is understood that he won't be offered the chance to extend his stay with the Blues.
Chelsea's season has been problematic for a number of reasons with Jose Mourinho sacked in December after they were left floundering just above the relegation zone.
Lampard feels that a lack of personalities and big characters in the squad is one key factor that has led to such a downturn in results.
He said: "What has happened to Chelsea does surprise me. But I do worry about where the real personalities of the team are and to be a big team, you have to have big personalities.
"I do see a team now where John is the last mainstay of that identity.
"The team have to evolve and whether John leaves now or in a year, it will be a new bunch to what I know. But you have to keep that backbone. You have to have players who can dig in when it gets hard. Arsenal have lacked it for years. That's why they've not won the league."
Leave a comment