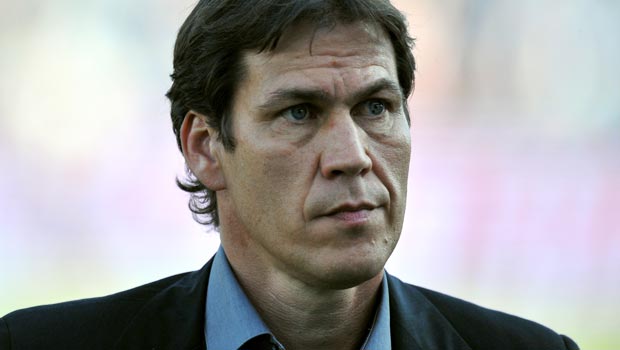 Roma legend Francesco Totti has denied reports that claim the squad have suffered a number of poor results due to a conspiracy against boss Rudi Garcia.
Garcia's side have only won one of their last four Serie A games and they have now slipped seven points behind league leaders Juventus.
Napoli, Lazio and Sampdoria are all in the hunt for second place and Roma's recent form suggest it could be a close race.
Reports in Italy have claimed a number of first-team regulars have fallen out with Garcia but Totti has quickly denied this and he insists that his side will come back stronger.
He told Corriere dello Sport: "There is no such thing as an anti-Garcia conspiracy. We are united as a team, sticking together and we will get out of this situation. There is too much pessimism around Roma and I don't think we deserve this.
"We are obviously not going through a good moment, but Serie A is long and hard and it can be tough to play a game every three days. You cannot always be 100 per cent. But I am sure that we will soon recover our brilliance.
"We sit second in the Serie A table halfway through the season, have made it to the quarter-finals of the Coppa Italia and can make an impact in the Europa League."
Roma, priced at 11.00 to win the UEFA Europa League, will get the chance to improve their form when they take on Empoli on Saturday.
Leave a comment