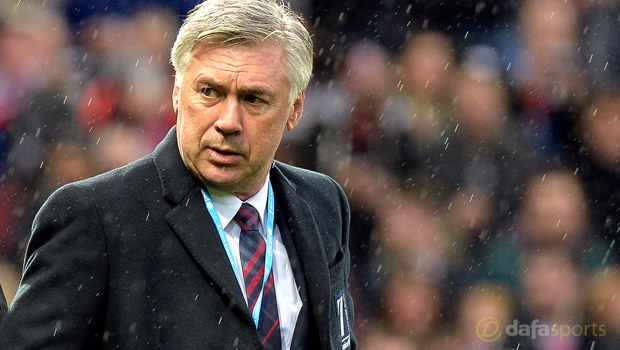 Former Chelsea boss Carlo Ancelotti has admitted that he would like to return to the Premier League in the near future.
The Italian won the Premier League and FA Cup double with the Blues in 2010 before being controversially sacked by owner Roman Abramovich. After leaving the Blues he then went to Paris Saint-Germain where he won the Ligue 1 title in 2013.
Ancelotti then won the Champions League with Real Madrid in 2014, but he is still looking for a job after being sacked in the summer for failing to win silverware with the Spanish giants last season.
Reports in the English press have linked him with a move to Manchester United, although Louis van Gaal is still under contract at Old Trafford.
Although he admits a move to United would be tempting, the 56-year-old is looking to return to a job next summer.
He told the Independent: "Of course every manager would think of managing Manchester United. I would like to come back in a club with a good project but, of course, one that is competitive.
"The Premier League is the best in the sense of atmosphere and ambience. It is also competitive, so I would like to come back, especially for the atmosphere.
"But I will continue to wait. If I don't find a club with a good project, I can wait. Let us see next summer. I will not take a job in mid-season, but I would like to work again next summer."
Leave a comment