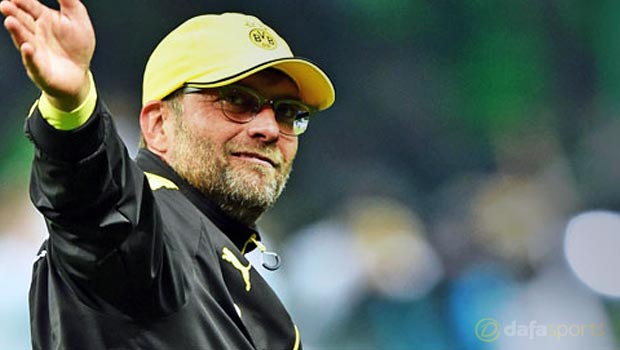 Jurgen Klopp's agent has revealed the German is open to a move to English football following his break from management.
Klopp left his post at Borussia Dortmund in May and signalled his desire to take some time out from the game.
His agent, Marc Kosicke, says the Premier League is a major attraction for Klopp and insists it is not just the top clubs that would interest him.
Klopp will assess the challenge available and the club as a whole before embarking on a new chapter and, according to Kosicke, it is not all about winning trophies.
"The Premier League is very exciting, and we do not only think about the top four because there are some other great clubs below them," he said.
Klopp led Dortmund to a pair of Bundesliga titles as well as a Champions League final during his time at the club but Kosicke was quick to point out that they were not regarded as title-winning material when he took over.
"It is always all about the challenge," he said. "When Jurgen signed for Dortmund there were other clubs who had better prestige and were in better financial mood at this time. Nevertheless he decided for Dortmund."
Those factors could mean that Klopp would opt to accept a position in England where he felt he could enhance that status of a club not necessarily deemed to be challenging for major honours year in, year out.
"He has the great ability to develop things. If he goes into a stadium, feels the energy and thinks that he can make a difference here, this could be more attractive to him than going with the big deals and aim for the treble," he added.
Chelsea are favourites to retain the Premier League next season at 2.34 with Arsenal 5.50 following their recent FA Cup success.
Leave a comment