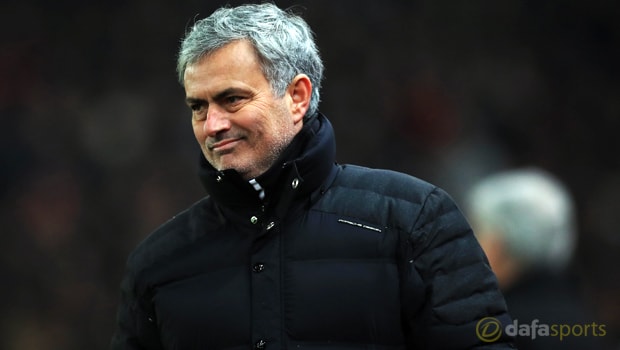 Sir Alex Ferguson has endorsed Jose Mourinho's stewardship of Manchester United, insisting the Portuguese is now 'in control' of the club.
Ferguson, the Red Devils most successful manager of all time, revealed that he felt Mourinho's temper was undermining his team early in the season.
The manager picked up a pair of touchline bans for losing his cool, during a spell where his team laboured to a record of one win in eight Premier League games.
Ferguson feels Mourinho has got to grips with his job and that is reflected in Man United's 17-game unbeaten sequence in all competitions.
The Scot says the players take their lead from their boss. "I think Jose is finding solutions now," he told BBC Sport.
"There was a period earlier in the season when he wasn't getting the decisions and his emotions boiled over.
"You see him now – he is calm and in control. That is the obvious observation I am making of the team now. The team is mirroring its manager."
Ferguson, whose United teams were renowned for scoring late goals, felt the equaliser Wayne Rooney got at Stoke in the weekend 1-1 draw was a testament to the spirit Mourinho is fostering.
According to their former manager, Man United would be right on the heels of leaders Chelsea had they got the results their performances merited so far this term.
"You can see he has got to grips with the club. The team is playing really well and he has been very unlucky. He has had six 1-1 draws and in every game he has battered the opposition," he added.
"If they hadn't had all these draws, they would be there challenging Chelsea. That is the unfortunate part but he is going to have to live with that." Man United are 2.20 to finish in the top four this season.
Leave a comment