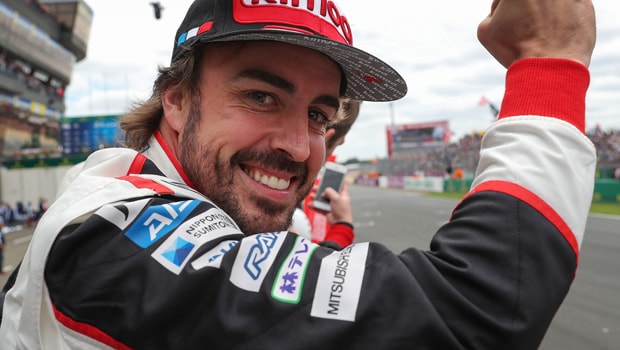 McLaren driver Fernando Alonso has announced he will retire from Formula One at the end of the 2018 season.
The Spaniard will go down as one of the greatest drivers to ever grace the sport, although he claimed the last of his two world titles over a decade a go and he has not won a race since his victory at the Spanish Grand Prix in 2013.
Indeed, Alonso has endured a frustrating few years since rejoining McLaren in 2015, as he has not even managed to secure a podium finish with the Woking-based team and he has now announced his intentions to retire from the sport at the end of the season.
"After 17 wonderful years in this amazing sport, it's time for me to make a change and move on," Alonso said.
"I made this decision some months ago and it was a firm one." The two-time world champion is now expected to make a permanent move to the United States where he will compete in the Indy Car series.
Team principal Zak Brown confirmed McLaren have reluctantly accepted Alonso's decision although there is no word on who his replacement might be at this stage.
"His 17 years in the sport, as arguably the pre-eminent driver of his generation and undoubtedly an F1 great, have added another layer to Formula 1's rich history," Brown stated.
"There is a time for everyone to make a change and Fernando has decided the end of this season to be his.
We respect his decision, even if we believe he is in the finest form of his career. Our open dialogue with Fernando has meant we could plan for this eventuality."
Alonso's final race in F1 is set to be the season finale in Abu Dhabi on November 25.
Leave a comment