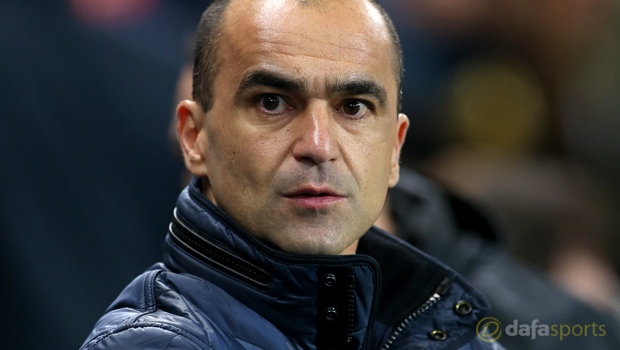 Everton boss Roberto Martinez insists his side can still qualify for Europe through their Premier League finishing spot, despite suggestions claiming their only chance is by winning the FA Cup.
The Toffees are 11th in the Premier League table despite some impressive performances from the likes of John Stones, Tom Cleverley, Gerard Deulofeu, Ross Barkley and Romelu Lukaku this term.
Martinez's side have only won eight games in the league but they are still just five points behind the top six after 26 games.
The Merseyside outfit have been heavily criticised at times this season and Martinez has been linked with the sack.
Sceptics claim their best chance of European football is by winning the FA Cup but the former Wigan boss is adamant his side can still improve their league position.
"We don't need to win the FA Cup to save our season. We respect the FA Cup, but there is still a long way to go before we can think about winning it. It is only the fifth round now," he told reporters.
"We aim to finish in the European positions in the table. We want to make our way into the European positions and I think we can achieve that.
"Our away form has been outstanding. We need to be a little more focused, but we are very close to reaching our aim in the league.
We are still only a few points away from fifth place. We would have been within three points from Manchester United had we beaten West Brom at the weekend. We deserved to win that game really."
Everton face Bournemouth in the fifth round of the FA Cup this weekend and Martinez has confirmed that centre-back Stones should be back in his squad for the tie.
Leave a comment