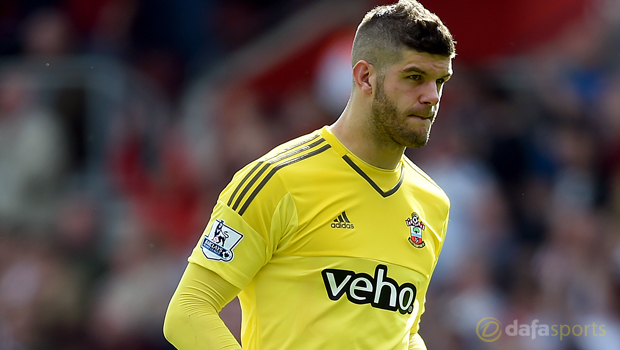 Southampton goalkeeper Fraser Forster believes the club have enough quality to have a real go at the Europa League next season.
The south coast outfit have earned a place in the Europa League for a second successive season after finishing sixth in the Premier League this term.
Southampton failed to take their opportunity in 2015-16 as they progressed through the third qualifying round but slipped up in the play-off and lost over two-legs to Midtjylland.
Ronald Koeman's side will avoid having to go through the preliminary rounds next season and can enjoy the summer safe in the knowledge that they have earned a spot in the group stage.
Forster, who has previously played in the Champions League with Celtic, insists that his current club must take the Europa League seriously.
The England international believes they boast a strong squad and pointed to the fact that he isn't the only one in the team with Champions League experience.
Forster said: "We've got players who've played in the Champions League. "We're in great shape.
We want to have a real go at it next season." The Saints have built a reputation over the last few years of selling on their better players and Forster expects there may be more business again this summer.
However, the 28-year-old feels they won't need to add much more in terms of quality to enjoy another positive campaign.
He added: "Maybe a couple of players will come in and a couple will go in the summer.
"I don't think we need a lot to add to the quality that we've got."
Leave a comment