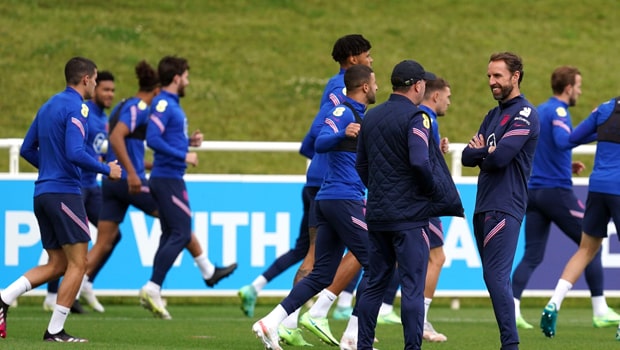 England manager Gareth Southgate has revealed that his Three Lions has a big chance of making something big for England and its fans, as they prepare for the semifinal fixture of Euro 2020 against Denmark on Tuesday.
England defeated Ukraine 4-0 in a comfortable victory at the Stadio Olympico in Rome at the weekend, a result which puts them in their second consecutive major semi-final after the 2018 FIFA World Cup.
However, with the match against an emotion-driven Denmark side to be played at the Wembley stadium, where England has won all but 1 of their 4 matches played there, conceding no goals so far. Southgate believes his team is close to something extremely special.
"The opportunity to bring happiness and create brilliant nights for our fans, our nation, is a very special one that you have when you play with England. They are matches that you remember where you were and some of the nicest messages you get are that people appreciate how the players have been – that they feel they can connect with them – they should be very proud of that." Southgate said.
The English team has also been boosted with the recent surge of the form of star striker, Harry Kane, who now has three goals in his last two after playing the first three matches of the competition without finding the back of the net.
Kane scored a brace against Ukraine while his first goal of the competition was in their 2-0 win over Germany in the round of 16.
Raheem Sterling is also very much available with his three goals for the team so far.
Meanwhile, Denmark has remarkably turned their Championship form around after losing two of their first two matches at the competition following Eriksen's incident.
The Danes are on a three-match winning streak after beating the Czech Republic, Wales, and Russia.
Leave a comment