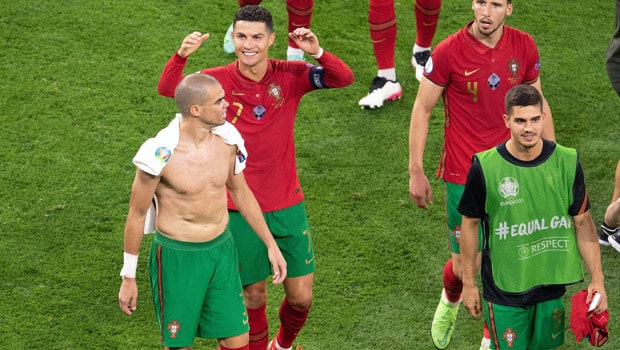 The biggest game of the tournament so far was going to have big implications on the fortunes of multiple teams such as England, Belgium and Germany. The group of death was far from being decided and as it panned out, a lot of football was yet to be played before the World Champions and the reigning Euro Champions took field.
The big news from the Portuguese camp was that Manchester United talisman Bruno Fernandes was set to miss out as Fernando Santos wished for a more balanced midfield, hence he opted for a midfield trio of Danilo Pereira, Joao Moutinho and Renato Sanches.
The match started on a positive note as both sides were eager to attack, end to end football ensued. Portugal took the lead in the 30th minute with a Cristiano Ronaldo penalty. Hugo Lloris was booked for punching Danilo Periera while attempting to clear the ball and although it looked soft early on, the penalty was justified.
After going behind, France looked to play slightly more direct but couldn't fashion many big chances. During the stoppage time of the first half, Kylian Mbappe went down in the box with what looked like a dubious penalty to say the least. Karim Benzema stepped up to the challenge and scored his first ever goal at the European Champions.
The match came to life in the second half, Karim Benzema was through on goal thanks to a lovely pass by Paul Pogba. It all happened in a split second and the Real Madrid striker had given his side the lead. Portugal were really unlucky to go behind considering how soft the penalty call was earlier in the match.
Just before one hour of play, the ball struck Jules Kounde's arm and another penalty was awarded to Portugal. Cristiano Ronaldo was on duty once again and as expected, he slotted it home. That made him the joint highest international goal scorer of all time.
The match had another big penalty call as France felt that they deserved one late in the game but the referee disagreed. The match ended in a 2-2 draw with both teams qualifying to the next round.
Leave a comment