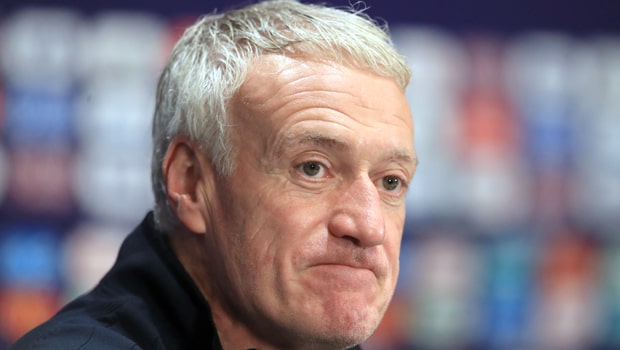 The France National Team is set to take on Andorra in their Euro 2020 qualifier as they hope to keep the good form running.
The team coach Didier Deschamps has revealed that he is eyeing all three points against the Andorrans after his team's 4-1 demolition of Albania last time out noting that he has cautioned his World Cup winners against complacency.
The 50-year-old, who won the World Cup with France in 1998 as a player, stated that three points against Andorra is very equivalent to three points against Albania, but his team is confident and relaxed. He, however, added that being relaxed doesn't stop his players from being focused and determined.
Deschamps, who has been productive for the France National Team since he was employed, having led France to the final of Euro 2016 and winning the Russian World Cup in July 2018, takes into consideration that his team has to be ready to step up and achieve what they want to achieve.
The team has been consistent this past month. However, Deschamps has revealed that some fresh faces might be seen in their game against Andorra as some first-team players are to be rested.
Didier Deschamps added that it's logical that there will be some new faces in the starting eleven, noting that even if the 11 who played on Saturday against Albania are eager to play again, they have to give a run-out to the others in the squad.
Some of the changes that are likely to occur in the team are that of Kurt Zouma who has been a great player for Chelsea, and Frank Lampard in the English Premier League. Wissam Ben Yedder could also replace Olivier Giroud who scored his 36th international goal in the triumph over Albania.
While at the defense department, Deschamps is expected to include Léo Dubois and Lucas Digne on the right-back and left-back roles respectively in place of Benjamin Pavard and Lucas Hernandez.
France are currently leading the Group H ahead of Turkey and Iceland but only on goal difference.
Leave a comment