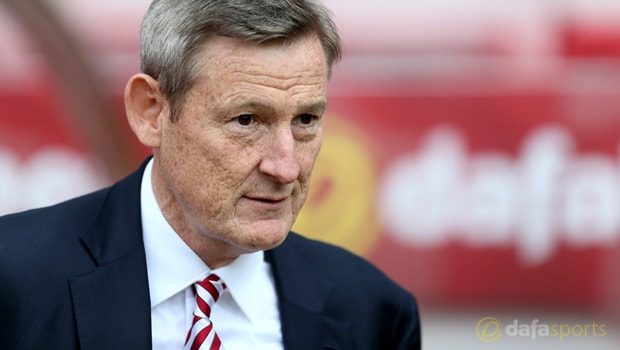 Sunderland owner Ellis Short is set to decide between two takeover bids for the club in the coming days.
Short has owned the club since May 2009 but the American is looking to sell his stake following the club's relegation from the Premier League at the end of last season.
Sunderland recently confirmed that talks were ongoing with a number of interested parties, the club also stating that their search for a manager to succeed David Moyes was being put on temporary hold until a takeover had been completed.
"In talking to parties who have shown interest in acquiring the club, owner Ellis Short is determined to make sure that the best interests of Sunderland AFC are at the heart of any decision regarding its future," Sunderland confirmed on their website.
"We are of course acutely aware of the need to act swiftly to appoint a manager and to ensure that this is the case, have placed a time limit on discussions regarding a potential sale."
The Fulwell 73 trio are known fans of the Black Cats, although some of their financial clout would come from the USA.
The group takes its name from a stand at Sunderland's former ground, Roker Park, and the year in which the club last won the FA Cup.
Short now appears destined to decide between the two bids in the coming days and confirm the sale of the club as Sunderland look to step up preparation for the Championship season ahead by securing a new manager.
Sunderland are 15.00 to win the Championship title in 2017/18.
Leave a comment