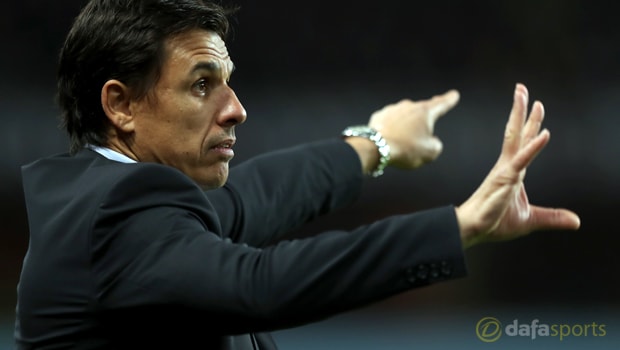 Sunderland boss Chris Coleman admits Saturday's 2-0 victory at Burton Albion has to be the start of a consistent run of results for his side.
The former Wales boss was taking charge of the Black Cats for just the second time following his appointment earlier this month and he helped inspire his team to their first Championship win since August against fellow strugglers Burton.
The win also lifted Sunderland off the bottom of the standings but Coleman concedes the victory cannot be a one-off, as they must now put a consistent run of results together.
"In the position we are in you don't care where wins come from," Coleman said.
"They have got to come and come frequently and consistently so it's a good start and a base for us."
Coleman also knows it is important his players enjoy the result, as it is only their fourth league victory this calendar year.
He added: "I have told the players to enjoy it and milk it for 24 hours because we are used to walking out of a dressing room feeling depressed and feeling down because we haven't got what we wanted, hence my reaction with the supporters after the game."
Sunderland are next in action when they play host to Reading on Saturday, as they bid to secure their first competitive victory at the Stadium of Light since beating Watford in the Premier League last December.
Leave a comment