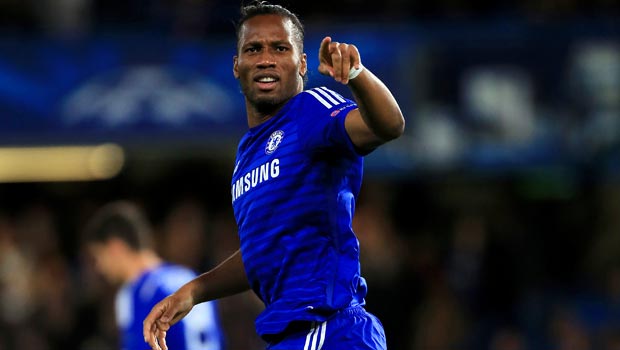 Chelsea veteran striker Didier Drogba believes that the club have developed a winning culture over the last decade and he expects that will continue well into the future.
Drogba was a key member of the west London club during Jose Mourinho's first stint, joining in 2004 with the Portuguese manager.
The Blues went on to win the Premier League and FA Cup three times, while also collected two League Cup medals and winning the Champions League in 2012.
The Ivorian arrived back at Chelsea, who are priced at 1.45 to win the league, this summer after spells in China and Turkey and he believes that the same attitude of wanting to win has remained around the club.
The 36-year-old could be in line to start at Old Trafford against Manchester United on Saturday with Diego Costa and Loic Remy expected to be sidelined with injuries and he expects that even with some first team regulars missing they will be able to deliver the three points.
Drogba said: "I think Chelsea will always be at this level because of what the players before created, the habit of winning trophies, winning big games and being in the last four and the finals.
"This is a good habit. Even when we stop, I think Chelsea will continue this because this is a kind of legacy.
"That's why I say this club is very special, because in the first season we had to win.
"We had big expectations from the start. That's the legacy I was talking about earlier. You have to win at this club."
Leave a comment