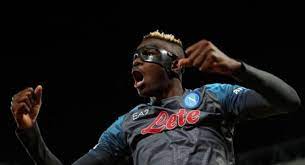 Napoli owner Aurelio De Laurentiis has finally spoken on the current form of the Serie A champions, taking a dig at PSG manager Luis Enrique.
While admitting he is having 'a bad time' with Garcia, he revealed that he spoke to Thiago Motta and Luis Enrique in the summer, but 'luckily' the Spaniard didn't sign for the Partenopei.
Enrique is also having a torrid moment at the Paris club. They are currently 3rd on the log after a 3-1 win at Rennes last weekend, four points behind Monaco.
They were recently spanked 4-1 by Newcastle United, who returned to the Champions League after 20 years, mounting further pressure on the Spaniard.
Garcia has been under intense pressure following a bad start to the season at the helm of Serie A title holders Napoli.
The Partenopei lost 3-1 at Maradona Stadium to Fiorentina before the international break, leaving them seven points below table leaders Milan.
Moreover, some key players, including Khvicha Kvaratskhelia and Victor Osimhen, seem not to be on better terms with the French tactician.
Speaking at the University of Rome, De Laurentiis, as quoted by Repubblica, said he would make appropriate decisions at the right time, adding that the environment can't influence him.
*One must always take time to think. Every hasty decision is a wrong decision. In life, it's not possible to have everything here and now. It is necessary to keep our heads down and work hard," he added.
The owner, who said it's useless to blame Garcia, pointed out that football is not like a building under construction, which won't collapse if one is sure it was built well.
Despite their current situation, De Laurentiis expressed optimism that Napoli will be in the title race until the end of this season.
Speaking on several potential replacements for Luciano Spalletti over the summer after the Certaldo-born coach handed in his resignation, ADL revealed that he interviewed Thiago Motta, but he didn't want to take the risk of replacing a coach who had achieved so much.
"I called Luis Enrique too, and luckily he went to France. Look at the results he's having. He didn't convince me during a round of talks that lasted three days. I called many coaches."
Leave a comment