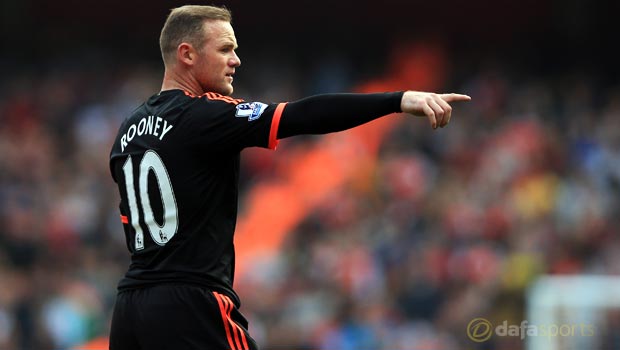 David Beckham has given his full backing to Wayne Rooney and says the Manchester United striker will make the critics eat their words.
Rooney has been finding the back of the net with England on the way to Euro 2016 qualification, but is struggling in the Premier League after scoring just one goal for the Red Devils this season.
There have been suggestions that Rooney is a fading force, something that has been completely dismissed by Old Trafford legend Beckham.
"I don't think you can ever write off a player that's scored the number of goals he has for England and Manchester United," Beckham said. "Being the player he is and has been over the years, you can never write off someone like that.
"Players like that can always make you eat your words."
Rooney is priced at 36.00 to finish the season as the Premier League's leading goalscorer, while new signing Anthony Martial is 23.00 following a barnstorming start to his United career.
Rooney has been moved to the number 10 role since the arrival of Martial and Beckham expects him to drop even deeper as time goes on.
"I think when you get older, you have to adapt your play. Ryan Giggs was a prime example," Beckham added. "He got to a certain age and then he dropped into midfield a lot more and played that central role. I think Wayne will do the same.
"He's an out-and-out goalscorer, but I think at the end of the day with Wayne, he's proved he can step into the midfield and play. If you're comfortable on the ball, as players such as Wayne and Giggsy are, you can do that."
Leave a comment